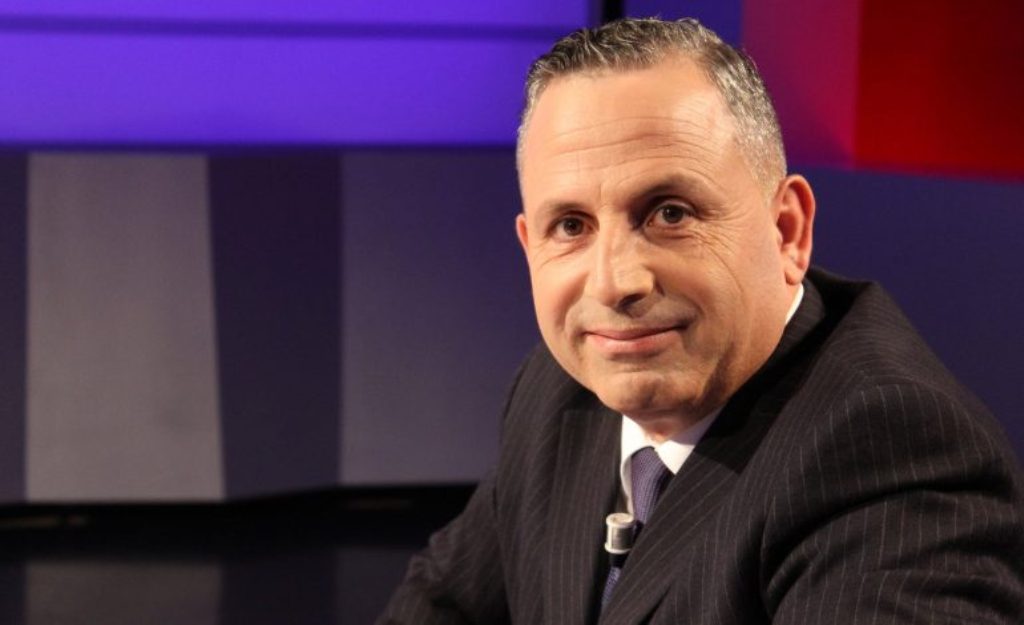 This article has been written for Albanian Free Press newspaper and www.albanianfreepress.al
By Roland Qafoku
After more than six years as head of the Democratic Party, Lulzim Basha has launched one of the biggest and unprecedented political actions in the history of Albania. The decision that was taken on 17 February is a very big political bet for him as opposition leader. He is demanding a snap poll and also the resignation of prime minister Edi Rama. He sees the PM as a player who cheated him once and that he cannot cheat him again. He's demanding an interim government which will organize free elections. According to him, if the right mechanism is in place, then the Democratic Party will surely win the elections. He announces protests in Tirana and every corner in the country, but he is not willing to deter his supporters from the acts of violence. What's more, he ignores the international community saying that "Albanians know how to handle their domestic stuff better than anyone else". He receives them with a smile, but when he shows them out, he tells them he will not withdraw from this extreme decision.
So, many might wonder: How did the democrat leader become so radical, so resolved and so extreme? What happened with this politician, whom many Albanians accused of having such western  profile and now he's refusing to listen to their advice? What happened with a democrat leader who was not at all pragmatic, who wants to achieve so much and who is convinced that he's never going to lose? Will he achieve his goal? These questions put Basha at the crossroads.
After having lost two previous elections and at a time when he's not doing very well at the polls, the only weapon that he has is the clash. A clash in which he needs to flex his muscles and inspire people. While the government is in its second term in office, Basha is looking to exploit the disappointment that exists amongst the population.
But if the government has morally fallen, the problem is that the opposition has not improved in the polls. And Basha is looking to do this in a way nobody has attempted so far. No experienced politician, no journalist and no analyst are able to predict what may happen in the future. No political expert can tell us what will happen with Albania in general and Lulzim Basha in particular. The situation is this: four cars are approaching a crossroad without traffic lights.
In one of them we have Lulzim Basha who is driving fast. In front of him it's Edi Rama. In the two other cars we have the EU and US representatives. Although the driver on the right should be given way, nobody knows who will make the decisive move. One move would be enough for an accident to take place. If Basha achieves his goal, then he will be the big winner of the biggest political battle ever made in the past 29 years. His approval rates will be sky-high. Sceptics within the Democratic Party will be more confident and Basha will be considered the most suitable person to replace Berisha. This would be a perfect ending.
However, there are also a number of counter-questions. They're bitterer, but they seem more real. What if Lulzim Basha is unable to achieve his goal and continues to insist? What if he is unable to obtain a snap poll? What if he's unable to remove Rama office? What if he's unable to provoke the creation of an interim government? What will happen if he doesn't achieve any of this? Will he be able to explain to his entourage and democrat supporters around the country that he was obliged to strike a deal?
The answer to this question is not very exciting for Basha. There will be no more excuses for him. If his political action fails, then even the legendary democrat leader, Sali Berisha will be unable to support him.
Basha will either win it all, or lose it all and this also includes his removal from DP. All we can do is to wait and see.
Note: The views expressed in this article are the author's own and do not necessarily reflect Albanian Free Press' editorial policy