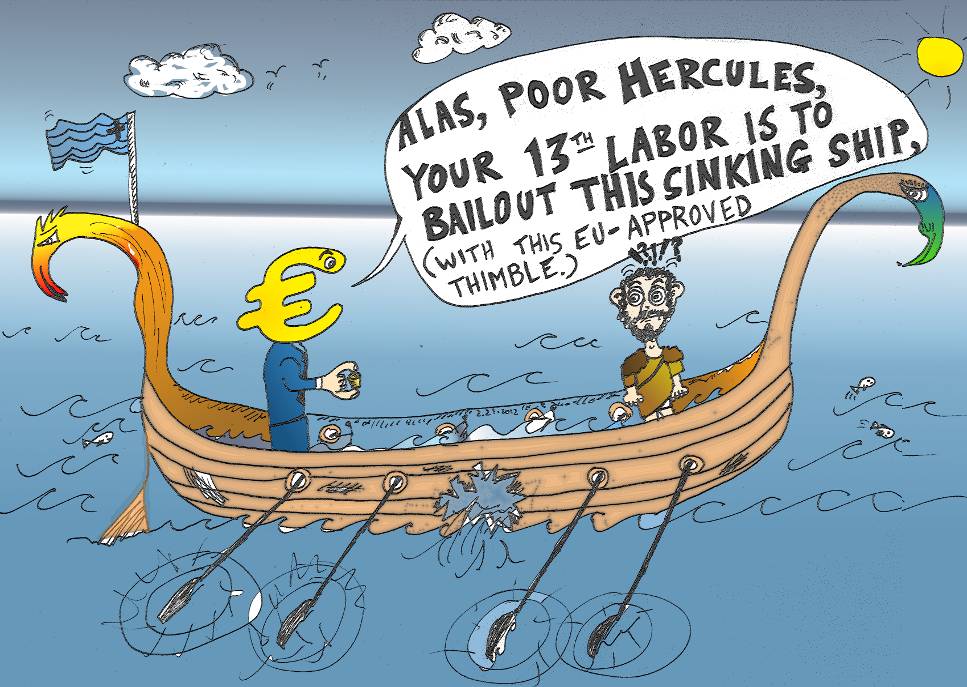 Athens, March 8, 2015/ Independent Balkan News Agency
By Nikolaos Kaliakoudas, Economist
The situation once again appears, grim. The "wow", known exclamation of Finance Minister sounds again in our ears. The "taps" of the European Central Bank (ECB) with the minimum interest rate of 0.05% to the Greek banks have closed, while Draghi "spreads" EUR 60 billion throughout the Eurozone every month.
Withdrawals of households and businesses of late, before and after the elections, amounted to EUR 16.25 billion, with what this implies for the stability of the banking system and thus for the financing of the greek economy.
The Greek government in March must meet overdue financial obligations of EUR 6.95 billion. It is expected to be a very difficult March the current month! The vultures of the markets, and the European "clergy" are not ready to contribute positively to this temporary stalemate. The Noose tightens and apparently this is how things will continue in the future. Their aim is the financial asphyxiation of the country, so as to force the government to implement the "reforms" of austerity, reduction of supplementary pensions and financial drain of the population that had been agreed with the previous government.
The efforts to create a climate of uncertainty is reflected in the daily – foreign and domestic – news reports. On the part of the government come puzzlement, reflection, but also messages of optimism! The Incontinence in statements and interviews of Greeks and foreigners gives and takes. Everyone indulge in communication, quotes and "sophisticated" statements, which only hurt economic diplomacy. All of this creates a more difficult crossword of the political situation in the country.
And the people? The Greeks are ready to accept any solutions proposed, as long as they feel that in a set timetable the country will disengage from the nightmare of insecurity and uncertainty that has fallen into in recent years.
Conclusion! We are entering a much more difficult period, with all foreign and local status quo having assumed battle positions – preparing for the next phase of the conflict. We are entering the uncharted waters of the new era. The greek side insists on a new production restructuring programme and real reforms, as opposed to the bailout programme, as the german hegemony characteristically calls it, which as it turned out failed miserably.
Faced with this situation, there is only one question. Will the way be paved for real reforms in the country, which would take into account the small and middle class or will there be a continuation of the same "medicine" of the semblance of reform policy, pursued by our conservative money lenders – partners? A question that will torment the greek society for some time, so long as the situation does not become clear…
picture: www.w-t-w.org