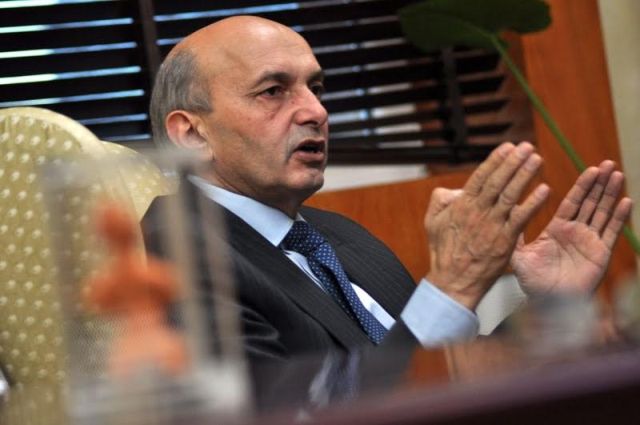 By Isa Mustafa-Prime Minister of Kosovo
I would be more eager to talk and write about other topics that concern our country, but this is what we have on the table. Patriots and traitors are discerned by good decisions and bad decisions.
For 16 years in a row, Kosovo couldn't manage to integrate the north of the country. Independence was proclaimed based on the borders that Kosovo had in 1974, but its sovereignty could not be exerted in the northern part of Iber river. There are four communes there, Northern Mitrovica, Leposavic, Zubin Potok and Zvecan.
Everything used to occur in these communes, but nothing was based on the laws of the Republic of Kosovo. While we had declared independence throughout the entire territory of the country, Serb communes had set up barricades. They continued to have their civil protection, the guards on the bridge and Serb police that patrolled the streets.
There was only one segment of cooperation, that of fuel contraband and other goods between Serb and Albanian traffickers and this situation used to be convenient for them. It's even convenient for them today, because there were many who got rich through these dirty businesses. In other words, we could not manage to integrate them in the institutional, political and economic life of the country.
We managed to integrate the northern part and the Serbs of Kosovo through dialogue. Through dialogue, we managed to put Kosovo's customs officials in the northern custom points, in order for Kosovo police to act throughout the territory, to dismantle Civil Protection, in order for Kosovo to have its own telephone country code, to have its own energy borders and also to have the Association as a form of organization for Serb communes, where they are offered the possibility to solve many of their problems, but in the framework of the Constitution and laws of Kosovo.
We would all agree that it would be better without an Association. All communes of Kosovo would act in a single association, without dividing them into Serb communes and Albanian communes. At the end of the day, some Serb communes have functioned as part of the existing communes of Kosovo, without any problem, but they were not communes in the north. We must also admit that during these years, we have not managed to integrate our country.
Thus, instead of spreading fear and panic from this association, let us treat it as a way of integrating minorities, especially the Serb minority, as a form of making our multi ethnic country work, as a form of a European democracy and as an opportunity of communication and trust.
What's important is for us to communicate together and come to terms with the fact that this country belongs to all of those who live here and no ethnic group decides the rights of the other groups. We are a democratic country". /ibna/
* The opinion of the author doesn't necessarily represent IBNA's editorial line