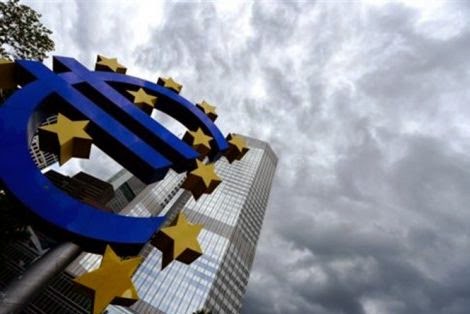 Athens, April 28, 2015/ Independent Balkan News Agency
By Nikolaos Kaliakoudas, Economist
Confusion, skepticism, uncertainty and fear prevail in the discussions that take place in places where Greek people gather to discuss politics. The most worrying part is the propagation of views that are highly dangerous and ineffective to solve the problem, such as the issuing of a second coin (drahma), which would serve domestic transactions.
That would be a terribly mistake!!! Once such a decision is taken, the Greek government will be forced to close down the banks until it issued a new currency. The Greek banking system would be excluded completely from the international markets, while the government would have to implement controls on the movement of capitals and would limit the access of households & businesses to their deposits. When the markets opened again the new currency would be devalued around 30-40% and the purchasing power of the poor and middle-class citizen would be limited accordingly!!!
Well, so what? some would say. Is it better now? With this daily war on the part of the lenders and part of the media, which daily bombard with real and made up news?
The current stressful situation is certainly unacceptable, but we should be more worried about tomorrow! Things could become worse, as a credit event or an unforeseen accident, would lead to political and social collapse. Our isolation will prove once again how irresponsibly and lightly we faced things…
And the solution? The solution is an agreement in due time. This is the mandate of the Greek people. Other solutions cultivated with various political fantasies, believing that they can raise funds from Russia, China or the US, are unrealistic. The Greek people must realise once and for all, that at the end of the day all these, view Greece as a good customer! And this was made evident in the Russian reaction to the alleged deposit of EUR 3-5 billion for the gas pipeline.
Not to mention the political misfires that "we will become Kougi", that "the jihadists will reach Berlin", the gullible and unprocessed proposals of the Greek Defence Minister to the Americans for joint operation of the underwater wealth of the country, known as 70% – 30%, as well as the guile agreement with the Americans for the repair of – for USD 500 million – the obsolete fighter aircrafts, reveal a national-populist, dangerous and anachronistic policy, which does not represent us.
Our course is and has to be European, with the multidimensional content it involves. The consequences would be dire if the current crisis became even deeper, as it would result in even greater social and political instability, with all that this implies for the present and the future of the country.