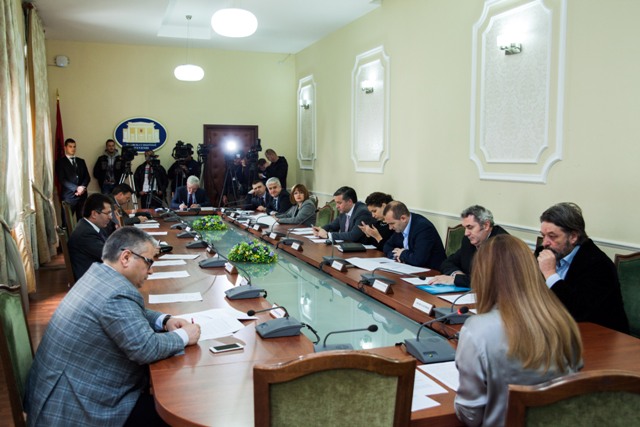 Tirana, April 2, 2015/Independent Balkan News Agency
In Albania, authorities are trying to restrict unlimited freedom of expression in social networks and online portals, obliging their administrators to delete all insulting comments that denigrate the figure of the individual.
Committee for Legal Affairs, Public Administration and Human Rights discussed the bill (photo) proposed by opposition MP, former Minister of Integration, Majlinda Bregu.
The democrat MP said that the bill aims at "obliging online portals to delete all readers' comments that go beyond acceptable criticism and which insult the honor, dignity and personality of an individual, using language of hate, insult, sexist stances, especially when women are at the focus of a news story".
The bill determines the necessary ways and measures that must be taken by administrators of online portals to delete denigrating comments on time.
Bregu's draft suggests changes in the  "Civil Code of the Republic of Albania" of 1994. Bregu said that this bill harmonizes Albanian legislation with the legal practice of the European Court of Human Rights.
The majority was not against, but said that there must be caution with the bill. Socialist MP, Armando Subashi said that the incentive is positive, but it needs to be revised in terms of legislative technicalities, because it may be incorporated in the Civil Code.
"Overall, I support this incentive. Of course, there must be some kind of responsibility about the comments that are made. In the procedural aspect, there must be more time, because we must be careful", Mr. Subashi said.
According to Bregu's draft, the damages caused by denigrating comments will be deemed to insult the honor, personality or reputation of the person and the damages will passed on to the administrator of the portal.
Interventions in the criminal legislation are being proposed at a time when social media is gaining more and more ground and every article is associated by comments which in some parts are denigrating and insulting, overcoming all sort of etiquette. /ibna/