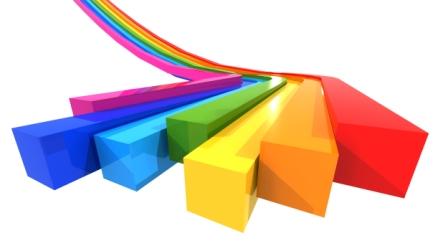 By Medina Malagić – Sarajevo
As part of its latest research-based project 'Coming Out! Advocacy and Protection of the Rights of LGBT People', Sarajevo Open Center, in cooperation with Heinrich Bool Foundation Office in B&H and Foundation Cure, the recent publication 'Who are we to judge others? Opinion poll on attitudes towards homosexuality and transgenderism in B&H' has found that prejudice against LGBT people is high.
According to the research, which was based on a survey of 1010 respondents, it was found that 56,5 percent believe that homosexuality is something that should be cured, indicating a low level of tolerance towards LGBT people and the general conception towards LGBT people.
The prejudice and low opinions in B&H are high and is in stark contrast to the fact that the European Convention for Protection of Human Rights is included in the B&H Constitution. B&H is also a member of the Council of Europe, meaning it has to align its Constitution with this European Convention.
Unfortunately, the reality in the country is starkly different, and when it comes to LGBT community, it is not only political corruption and incompetency that is perpetuating the marginalization of this community. General attitudes among many people in B&H of LGBT people contribute to ostracision.
However, what is important to note is that the silence of the LGBT community in B&H has been broken. Open dialogue, workshops, research and roundtables have become a regular feature in B&H on pertinent LGBT issues, with the EU and other international organizations in B&H as active supporters.
In a statement regarding the objectives of the project, Heinrich Boll Stiftung said that LGBT people in B&H are not able to enjoy their basic human rights and the European system for human rights is not implemented at the local governmental level, so it is therefore necessary to change this situation, and to take political and legal measures to fight against discrimination. With the project 'Coming Out', the task is to figure out the root causes of homophobia in B&H, which would pave the way to reduce and eventually obliterate discrimination.
Thus, this publication, with a presentation of facts and analysis, is seen as the starting point on which future research can be based on, with the goal to inform people about the rights and needs of LGBT people, so that more public space is given to this group.
Education and gender were listed as one of the most important factors that correlate to an individual's attitude on LGBT people. B&H is still a deeply patriarchal society, and homophobia and patriarchy intersect, reflecting the findings of the study that women tended to have a more liberal stance than men. When it comes to education playing a key role, the lack of initiative on the part of governmental institutions to remove discrimination from textbooks and assist in the conduct of more research into LGBT topics is part of the wider social, political and economic malaise facing B&H, and this is directly related to the continuation of negative attitudes among the population of B&H of LGBT people. Even though The Gender Equality Law explicitly discriminates discrimination on the grounds of sexual orientation and gender identity, ministries of education and governmental institutions have taken no measures to implement this Law.
Thus, while educational institutions in B&H are not spaces that are conducive to fostering more inclusion, and widespread public prejudices and lack of government initiative to mitigate homophobia in B&H, this latest research, as well as current activities in the field of LGBT rights is seen by many as a stepping stone to allow the much-needed open space for understanding and dialogue to foster. It is too soon to tell what long-term impact this will have, since the issue of LGBT rights in B&H is new and much more work needs to be done on raising awareness.