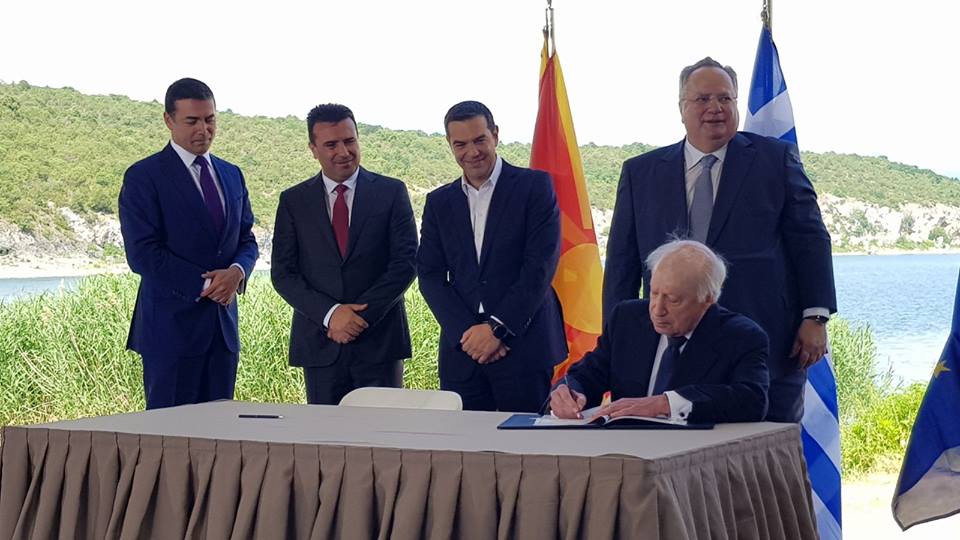 "Republic of Macedonia" or "Republic of North Macedonia". People are still divided over this on the first anniversary of the signing of the Prespa Agreement.
Most people believe that the best option is for the country to move forward and secure a better future. This is also the opinion of Violeta S from Skopje, who underlines that "there needs to be more international support for the country. The name was changed, national sentiments were affected and they promised us that things would be better, but we're not seeing anything concrete".
Political parties too are debating on this first anniversary of the Prespa Agreement.
"This is the most successful agreement in the history of the country, which gave way to the country's Euro-Atlantic perspective. From a country which had enemies everywhere, North Macedonia turned into a country surrounded by friends and allies and even Greece is lobbying in favour of our country", declared ruling party SDSM in a press release.
Meanwhile, opposition party, VMRO-DPMNE says that citizens were deceived by the current government.
"Zaev continues to lie to people the same way he lied to them when he told them Constitution of Macedonia would not be affected in the talks about the name. He has also lied about the fact that he would resign if the referendum for the name change failed", VMRO-DPMNE said.
Meanwhile, opinion makers are also divided with regards to the name change. Some say that compromise between Skopje and Athens was a necessity to move forward, while others say that citizens sacrificed their identity for the sake of integration in the EU and NATO.
The Prespa agreement was reached on 17 June 2018 between Skopje and Athens, following decades of negotiations, that were finally crowned with the country's name change from Macedonia to North Macedonia. /ibna/