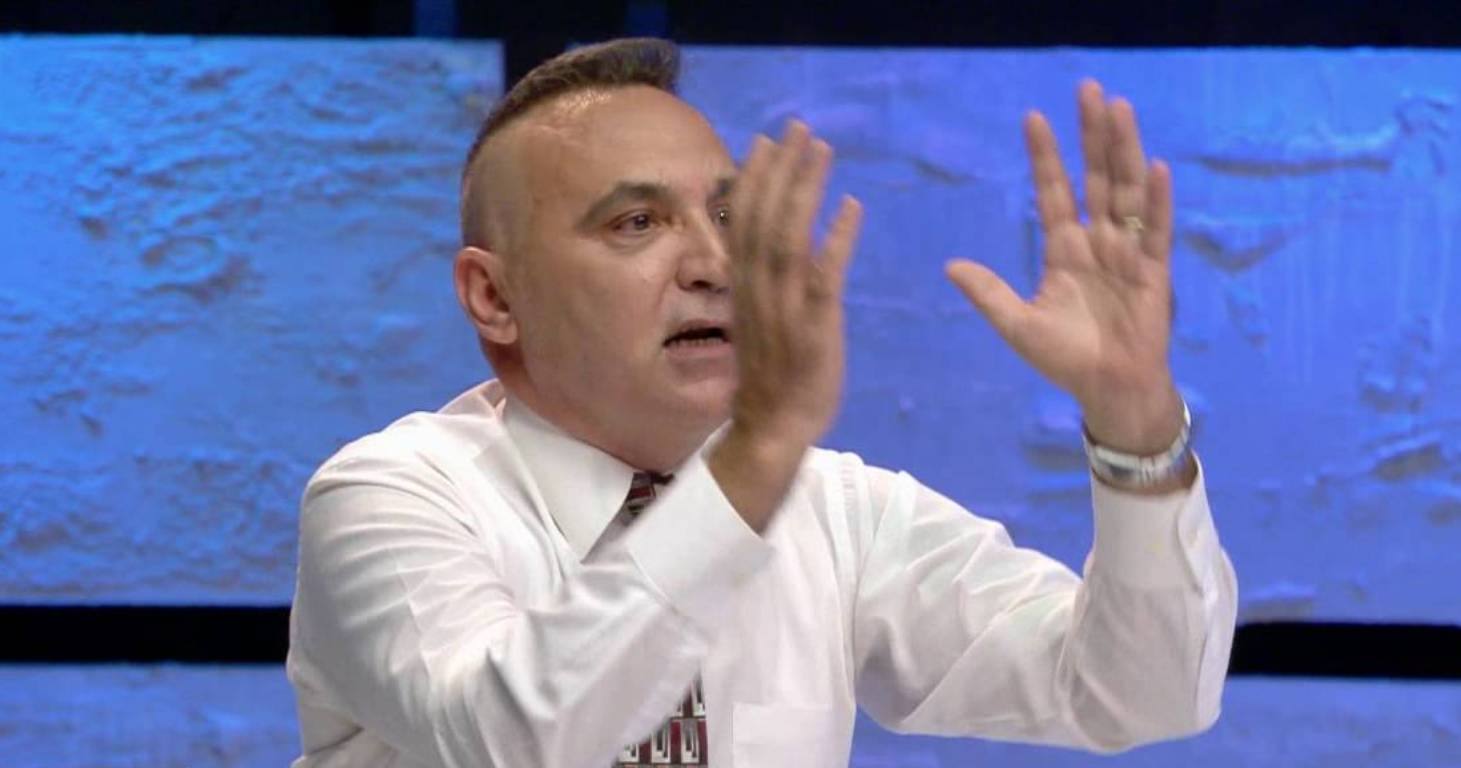 This article has been written for Albanian Free Press newspaper and www.albanianfreepress.al
By  Eduard Zaloshnja
According to a recent survey on emigration carried out by Pew Research Center, 2.1 million adult Albanians (above the age of 18), live in Albania and 1.4 million others live in different countries of the world.
According to an opinion poll that I conducted two months ago for a magazine published here in English, around 1/3 of Albanian citizens above the age of 18, resident in Albania, were prepared to vote the Socialist Party, around 1/3 were prepared to vote other parties and around 1/3 were not prepared to vote any of the existing political parties
In other words, the "Grey Party" has the same number of voters that the Socialist Party has and the same number of voters that all other parties have altogether. But the problem is that a "Grey Party" doesn't exist.
For the past 25 years, Fatos Lubonja has been dreaming and appealing for the creation of a new party, which would attract the votes of the undecided voters. Not only through demagogic slogans, but through a real platform which would push for drastic changes in policy making. But, there have also been others who have made similar calls. However, until today, no party has been born to attract the votes of the undecided electorate.
Undecided voters are fed up with the current political parties, which have ruled the country in the past 25 years. When these political forces have been in opposition, they have pledged that they would fight corruption, oligarchs and concessions. But, when they've arrived in power, they have continued corruption, concessions and so have the connections between oligarchs and the people in power.
There's still time for a new party to be born until 2012, when the country will hold the next general elections. In theory, this party would have the potential to collect the votes of 1/3 of the voters who live in Albania. But, in order for a new party to be able to attract 700 thousand votes of the undecided electorate, it needs to have inspiring people, who have not had any connections with the old political class or businesses which are involved in all sorts of affairs.
If a new party is born and if this party emerges as a threat to the political status quo, then it will undoubtedly be targeted by existing parties and the media that support them. Its leaders will be under constant scrutiny and every little thing that the leaders of the new party may have done in the past, may be exaggerated and used as a pretext for accusations by traditional parties and media.
In order for a new party to have significant success, it needs to have new leaders, who are not involved in dirty affairs and preferably, they would need to have been educated in the West. What's more, this party should use new ways of communication.
It goes without saying that a new party, which would act as a threat for the political status quo, to be attacked by every old political party and their allies in the traditional media. For this reason, whoever takes the initiative to form a new political party for the undecided electorate, needs to make good and efficient use of new electronic media, social networks and news portals.
Of course, all of this is too easy to write, but very hard to be realized. In fact, real change is really hard to be achieved. It requires courageous and honest people who are prepared to make sacrifices.
Otherwise, in 2021, the undecided electorate will have nothing to choose from. On one hand there will be the Socialist Party, which has come in power twice in the past 25 years and on the other, there's the Democratic Party, which has also been in power twice in the past 25 years.
In fact, transfer of power from one big party to another, have been a good thing for the Albanian fragile democracy, because it has provided some sort of stability (this is an important condition for the existence of democracy). However, the country needs more than political rotation to develop.
In 2021, three decades after the fall of communism, Albania will need a new political alternative. Let us hope that until then, it will be born…
Note: The views expressed in this article are the author's own and do not necessarily reflect Albanian Free Press' editorial policy