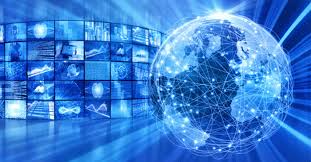 An integral part of the everyday life of the Greeks is for some time now, the Internet. As the new evidence shows, Greeks, in their vast majority, are online every day, making use of the Internet both at a personal and at a professional level. Especially among younger people, the use of the Internet is universal.
According to Focus Bari's latest survey, "Focus On Tech Life" which concerns the period between March to June 2017, a sample of 4.998 people of mainland Greece and the major islands of the country, Greeks at a percentage of 81.8%, surf the internet at any frequency, while 70.8% are online every day.
As the findings show, Internet use is exploding at younger ages, with rates rising to 87.7%, showing that the Internet is more than just essential for young people. According to the same data, the average duration of use of the Internet by the Greeks is 179 minutes. At the age of 65-74, Greeks use the Internet for 122 minutes, while the average duration of use is 236 minutes between the ages of 18-24.
Following the global trend, social media in Greece is also very popular, with 48.8% of Greeks connected daily to a social platform, with Facebook being the most popular of them.
Meanwhile, according to Focus Bari, more than half of the Greeks (50.6%) "download" applications, the most popular categories being social media (34%) , maps (22.4%), information (21.8%), games (21.8%) and entertainment (21.5%).
There is also a high percentage of smartphone ownership in our country, with 70% of Greeks having a "smart" device, with its use being universal especially for ages up to 34 years. Indeed, already 55.1% of Greek users are connected to the Internet via smartphone, while at the age of 13-34 this percentage is rose to 83.1%.
The surprising thing is that already a percentage of 75.7% of children aged between the ages of 5-12 have access to the Internet, while this percentage reaches 90.3% between the ages of 10-12. In addition, one in six children (16.4%), aged 6-12, has a mobile phone. At age 9, the rate is only 3.1% and rises to 33.9% for children aged 10-12./IBNA