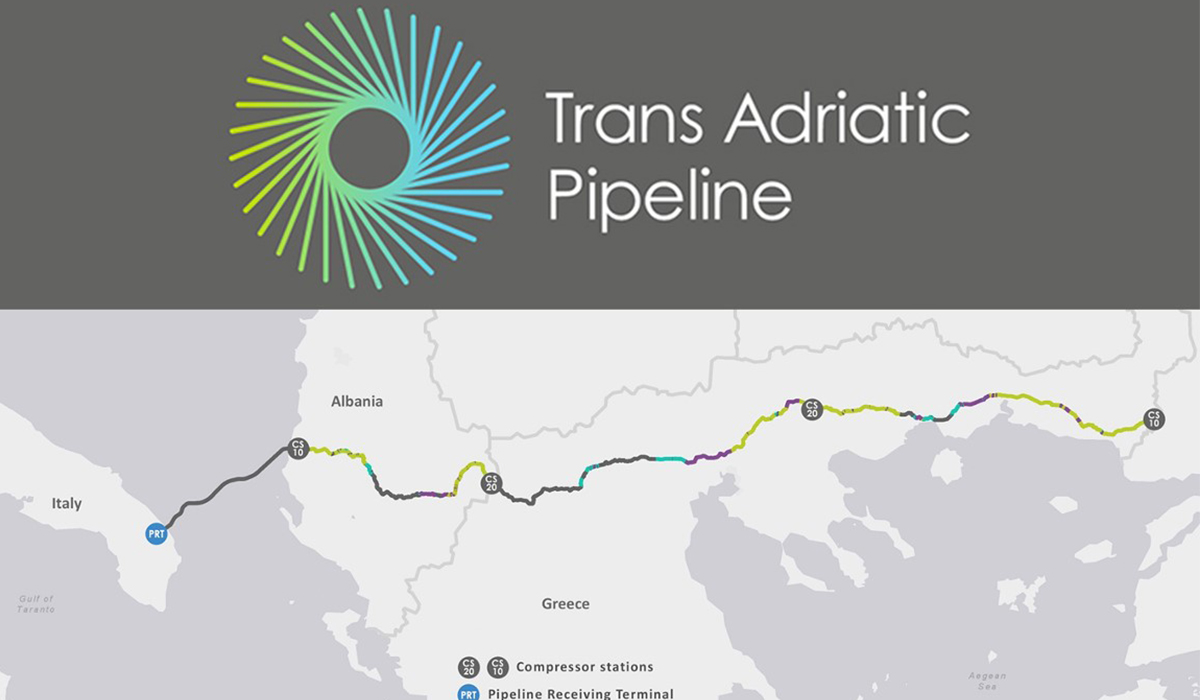 On July 1, the consortium managing the TAP gas pipeline will be in a position to bring the pipeline into full operation, allowing Azerbaijan's natural gas to reach Europe.
According to the head of the consortium controlling the "prelude" of TAP, the Trans-Anatolian Natural Gas Pipeline (TANAP), Saltuk Duzyol, the work is in full swing with respect to the TAP pipeline from 15 April. However, in 1 July everything will be ready for this effort to yield its first fruits.
It is noted that in this consortium the main shareholder is British BP.
"We will be ready by 1 July to begin the first deliveries of natural gas to Europe and to start commercialization of the TAP pipeline", he said, pointing out that all the infrastructures that constitute the project (compressing stations, etc.) will be able to be put into full operation.
At the same time, he also made known that the cost of constructing the TANAP pipeline was ultimately lower than the original budget, that is USD 7 billion, compared to USD 11.7 billion.
Finally, it is recalled that the first deliveries of gas to Turkey via the TANAR pipeline started on 30 June 2018 and that the pipeline has the capacity to transport up to 16 billion cubic meters of gas a year./ibna