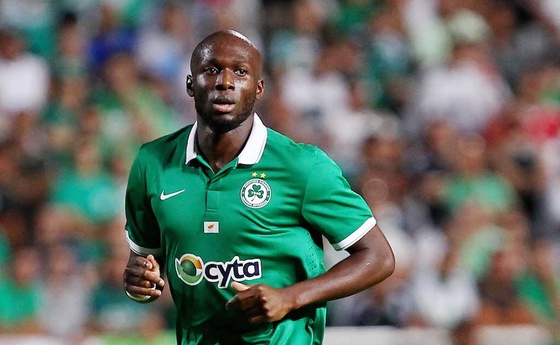 Nicosia, December 3, 2014/ Independent Balkan News Agency
By Kyriacos Kyriacou
The biggest Football derby in Cyprus between fierce rivals Omonia and Apoel which took place in GSP stadium Nicosia on Sunday was stigmatized by the racist behavior of some Apoel fans.
Victim of the incident Omonia' player Michael Pote was provoked during the match by the opposite teams' fans who pretended to be monkeys. Pote was born in France and has origin from Benin West Africa.
When Pote returned the gesture to fans the referee booked him. After two minutes of intense provocation, the player mimicked them and then kissed his arm, showing that he had no problem with his color.
Pote said after that match. "This is not football. My kids saw the incident on TV and asked me what happened. I told them that these are racist people. But its ok. I will focus on playing football".
Omonia has filled an official complain to the Cyprus Football Association (CFA).
Omonia press representative Andreas Demetriou said the game's referee, Demetris Masias, did not register in his report that there was provocation from the fans and now the football club is waiting to see if the referee's judicator reported it in his.
Apoel vice-president Vassos Eliades has condemned the incident and so did Apoel player Gustavo Manduca, who posted on social media that what happened at the match was a disgrace.
Racist behavior was witnessed in the past in Cyprus football. The most common problem is violence between fans and police.
Different measures implied by the state to tackle these issues are thought to have failed.