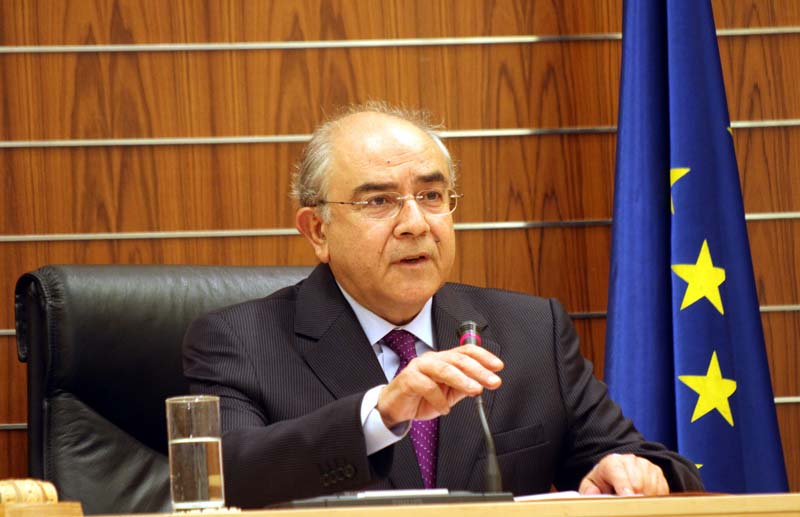 Nicosia, January 21, 2015/ Independent Balkan News Agency
By Kyriacos Kyriacou
President of the Cyprus House of Representatives Yiannakis Omirou stressed that the statements made by Turkish Cypriot negotiator for the Cyprus problem Ergun Olgun, reveal the unchanged Turkish aim as regards Cyprus` natural gas.
His statements, he said, reveal Turkey`s real goal which is to exploit Cyprus` natural gas while the proposals for co-management and co-exploitation of Cyprus` natural gas aim to change the status quo and abolish the Republic of Cyprus.
Omirou furthermore called upon the President of Cyprus to withdrawal his statement for the discussion of the natural gas issue during the last phase of the Cyprus talks.
Cypriot President Nicos Anastasiades suspended his participation in the UN-led peace talks following a Navigational Telex or NAVTEX, issued by Turkey in October last year, as Turkish seismic research vessel "Barbaros" violated the Republic's exclusive economic zone.
Repeated calls for the withdrawal of "Barbaros" went unheeded by Ankara, which announced recently the NAVTEX`s extension until April 6, 2015.
Turkey, whose troops occupy Cyprus' northern part since they invaded in 1974, does not recognize the Republic of Cyprus, in spite of numerous calls by the EU, which Ankara aspires to join, to do so and normalise relations with Nicosia.