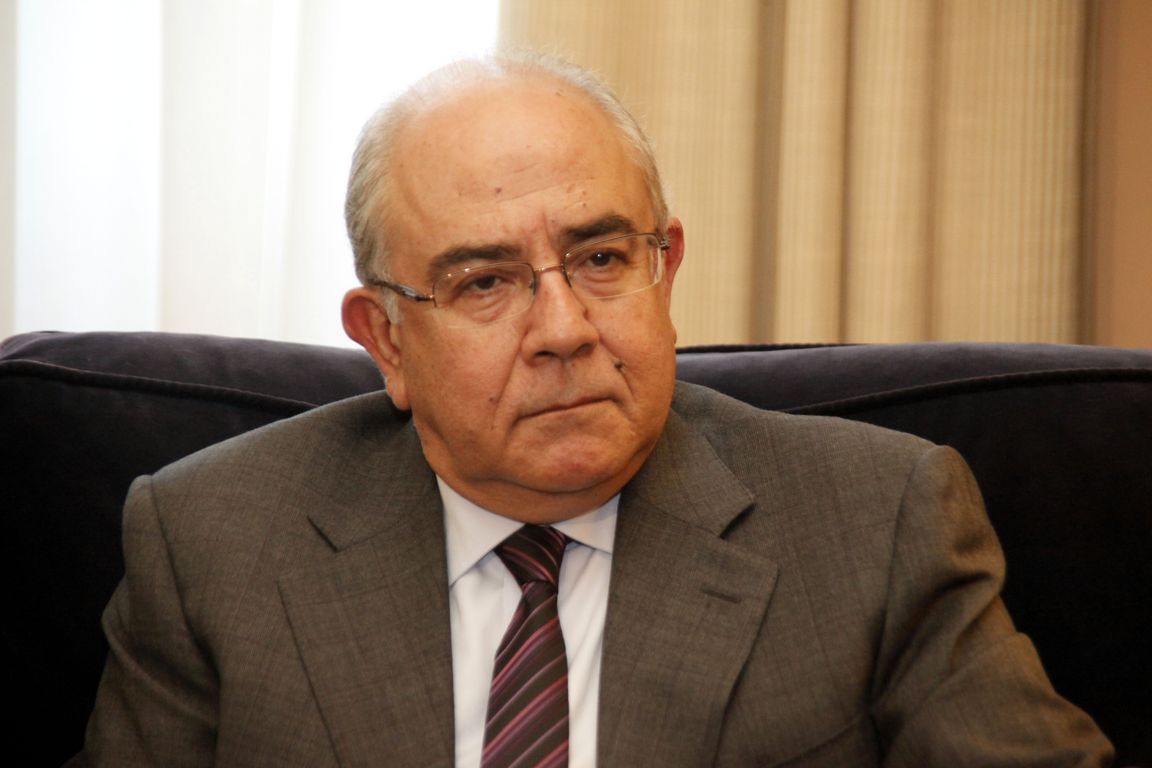 Review Hari Stefanatos
The Cyprus cannot and should not remain the only divided country in Europe, when Europe itself is moving towards consolidation, said tonight the President of the House of Representatives Yannakis Omirou, noting that "Europe cannot tolerate on its threshold the presence of an occupying army, in a member country of the EU. "
In his speech at the memorial to the fallen and missing heroes ELDYK, Omirou stated that they must insist on securing the rights of the whole people of Cyprus and especially the restoration of the rights of the refugees and of the enclaved, the withdrawal of the occupation troops and the settlers, to ensure the smooth and effective functioning of the state, the peaceful coexistence with our Turkish Cypriot compatriots, the prosperity and progress of the whole people of Cyprus.
The legacy we honor today dictates other duties, he notes, to unwaveringly strive relentlessly to end the occupation, the unification of the state, and to ensure the human rights and fundamental freedoms of all the people of Cyprus.
Omirou said that in the talks in recent months, the turkish side brought to the table proposals that foresee the creation of two state entities by referring to a confederal parison, in dualism, in equation of the majority and minority, the staying of the settlers, in refusing to implement the acquis communautaire and to maintain the anachronistic guarantees of 1960s with the right of a unilateral intervention by Turkey.
"Taking advantage of the highly dangerous agreement of February 11, the turkish side appears prevaricatorious, challenging and uncompromising, leading to the collapse of the talks", he said, adding that faced with such relentless circumstances, the redesign of the strategy and tactics is not only an offered option but is the only way; it is a national imperative.
"There must be a national consultation and understanding. A common way of Cyprus and Greece. A commitment by all the living forces in Cyprus, Greece and Greeks abroad. There are is no more time for waiting. There is no excuse for chimeras, delusions and hallucinations. We must, using new geostrategic, the geopolitical and geo-economic data that are structured in our region, to build a new course to address the continuing turkish wrongdoing", he said.
"We should make it clear that we are not willing to write off and forget our rights. No extortion, no threat, no difficulty and no pressure should lead us to the humiliating capitulation", Omirou noted.
He said that the heroes we honor today with their sacrifice send from the depths of the ancient history of Hellenism through the centuries, the order that rejects submission, inactivity, resignation, before the walls that raised in front of us all sorts of preachers of integration of defeat.
We are given a commandment of resistance for freedom and justice, for the physical and national survival of Cypriot Hellenism. It is our debt to meet our historic responsibility. To build the new, with vision and use as  a compass the unwearing,  timeless values ​​of freedom, democracy and justice. This is the best memorial, the ultimate honor for the ageless memory of the fighters, the heroes and martyrs of 70′; Of the Battalion of Engineer and the Engineer Platoon ELDYK, the president of the House of Representatives concluded.
(Source: CNA, AMNA)