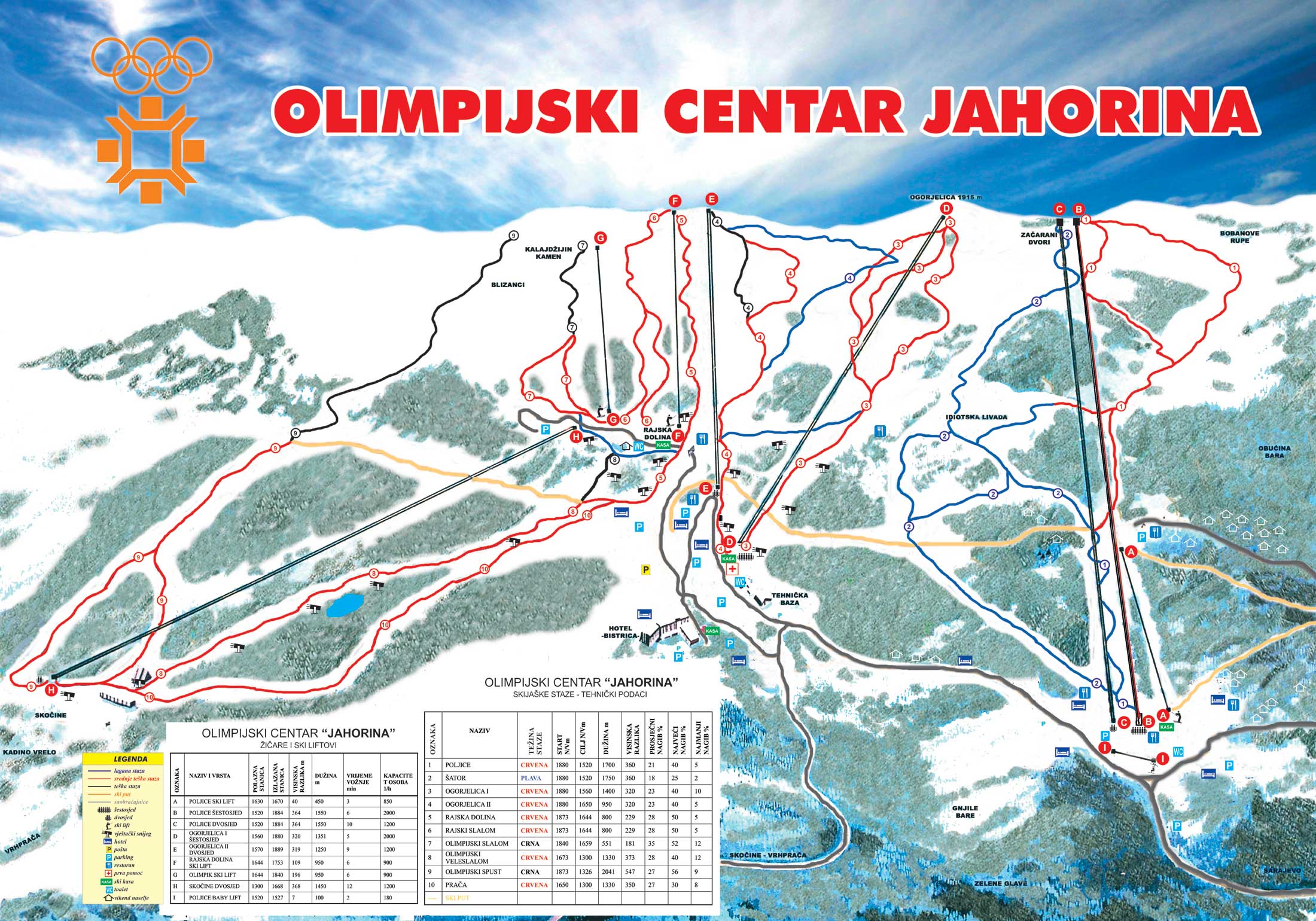 Sarajevo, December 9, 2015/Independent Balkan News Agency
By Mladen Dragojlovic
Managements of the companies that manage the ski resorts on "Olympic mountains" near Sarajevo, Jahorina, Bjelasnica and Igman, fearfully glance at the sky hoping for enough snow to last them throug the ski season.
Their fear is based on the weather forecasts, which say that this winter will be milder than before and that large snow cannot be expected at least till the first part of January. Despite these forecasts, resorts will open the season in the middle of December. Ski center Jahorina will turn ski lifts on at December 12, and ZOI 84, a company which manage resorts at Bjelasnica and Igman, will do it two days later. At this moment, there is no enough snow for skiing.
The management of the Jahorina resort announced that season will be opened by RS Minister of trade and tourism, Predrag Gluhakovic, in the presence of East Sarajevo mayor, Nenad Samardzija, and Ski center Jahorina General manager, Velibor Lazarevic. The programme will begin at 11 AM and will last for a few hours, regardless of the snow. The management decided to officially open the season because, as they earlier said, there is a lot of activities which tourists can do on this mountain even without the snow.
A rock concert will take place near the biggest ski lift "Ogorjelica 1" and continue in the "Bistrica" hotel, where all visitors will receive the CD and book about rock band "Regina", as a gift.
The cost of the ski pass will be 12.5, 9 and 7.5 Euros depending on the ski lift. But the management emphasize that these prices will be changed depending on the snow and ski conditions.
ZOI 84 will not  organize the ceremony to open the season because, as they said, there is not enough snow for the full pleasure of skiing on Bjelasnica and Igman. All those who already buy ski pass, will have gratis lunch on Bjelasnica and the skiing depends on the weather conditions. Bjelasnica today have just 10 centimeters of snow, and it is not even nearly enough for skiing.
In this resort the management will, depending of the season and of course snow, organise a school of skiing for beginners level and, for those who want to improve the skills, second level with experienced teachers.
Everything is ready for the season, but the fear that it will be catastrophic is growing with every day that passes without snowflakes.