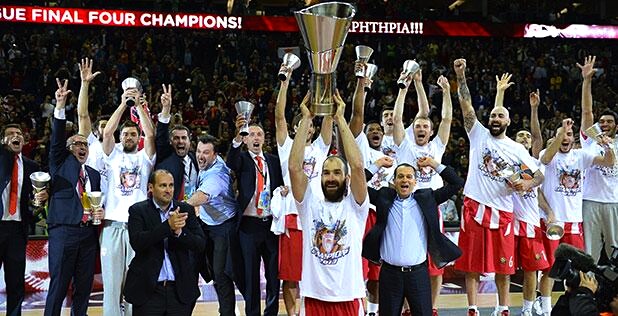 By George Georgakopoulos
Olympiakos won the second consecutive and third overall Euroleague title on Sunday defeating Real Madrid 100-88 in the final in London on Sunday after coming from 17 points down.
This is also the third straight season that a Greek team has won the European crown after Panathinaikos in 2011 and Olympiakos in 2012.
In an unusually high-scoring final, in the very way that suited Olympiakos, the Reds took victory not by strangling their opponent's attack, as they had done in Friday's semifinal against CSKA Moscow, but by beating Real Madrid in pace, teamwork and scoring in the second, third and fourth periods of the game.