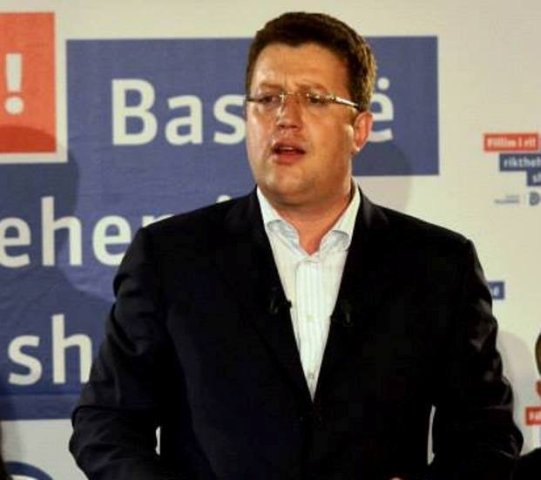 Tirana, July 23, 2013
The candidate for the leadership of the Democratic Party, Sokol Olldashi considered the process of the election of the new leader of DP as a deformed process.
Olldashi said that the lists of the members of the Democratic Party have been problematic, while adding that the lists were never made clear and that they were never made available for him.
Olldashi said that there have been cases when his supporters have been excluded, have not been involved in the voting and dismissed from work.
According to him, the tension of the structures was unnecessary, underlining that this was an energy which should have been spent on June 23 and not on July 22.
"Nonetheless, I have stressed that the DP should rise above its mistakes and strengthen. I have insisted that the first product of July 23 should have been the strengthening of DP, but we didn't do this yesterday. In spite of these moments, we remain members of the same family. I remain determined to represent with all my energies the militants of the Democratic Party in the opposition. /ibna/