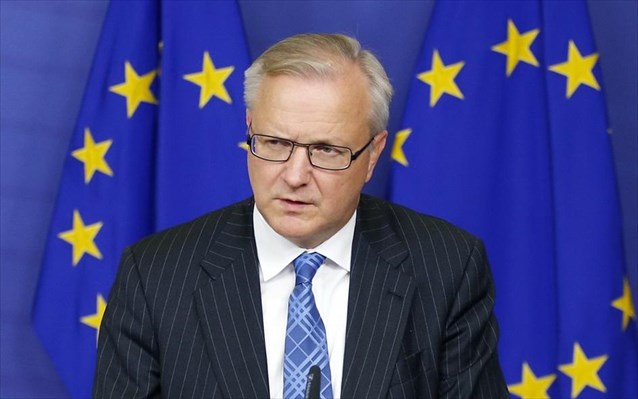 Athens, December 18, 2014/ Independent Balkan News Agency
By Spiros Sideris
The view that SYRIZA and Alexis Tsipras are committed as to the participation of Greece in the Eurozone, voiced the former commissioner, MEP Olli Rehn, to a question of his colleague, Dimitris Papadimoulis, as to how he comments the "fear campaign against the possible electoral victory of SYRIZA in Greece".
Using the process of "blue card", SYRIZA MEP Dimitris Papadimoulis, immediately after the completion of the speech of Olli Rehn for a discussion on the preparation of the European Council in December, addressed to him the question:
"Mr Rehn, these days is starting to develop a scaremongering and propaganda that the victory of SYRIZA on the possible upcoming elections in Greece would mean the exit of Greece from the eurozone and a major disaster for the Eurozone itself. How do you comment on this campaign of fear?".
The former EU Commissioner for Economic Affairs replied:
"Greece had some difficulties in the past, now they rise again. I have no intention of intervening in your internal policy and your internal politics, but I understand that SYRIZA and Mr. Tsipras is committed as to the participation of Greece in the Eurozone.
I think that counts and this is the key element. I also understand that the debt burden is huge, therefore, Greece should proceed with reforms, looking at what will do with the loans that are also pending, not necessarily drawing from funds".