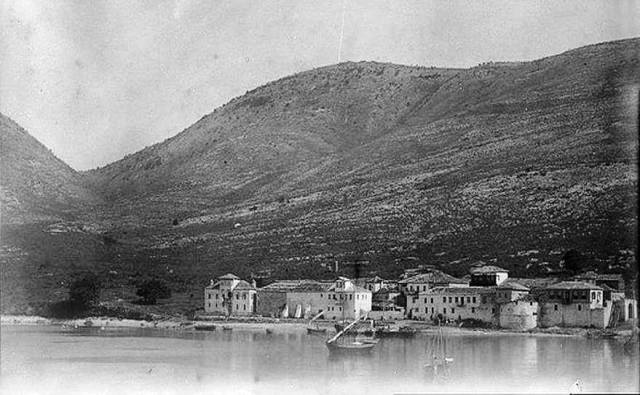 Tirana, 5 August 2016/Independent Balkan News Agency
A photo of the town of Saranda belonging to the nineteenth century has been published in Albania and this is considered to be the oldest photo of the southern coastal city that exists.
Publicist Artan Shkreli, whose passion is to identify the values of the Albanian antiquity, says that this photo has been taken in 1892.
This photo shows the Harbor of 40 Saints (Agious Saranda) and a fortress of the Ottoman period.
Shkreli says that these are not the antique ruins of the castle of Onkezmi.
"The photo shows the southern gate and a relatively long wall on the western side. As it was the case with other castles of the period too, windows have been opened on the wall in the ground floor and above the wall, another floor has been built. Thus, the wall continues alongside the coast with buildings built on it. On the middle, there's a circular tower reaching up to the level of the battlements", explains the passionate and artist, Artan Shkreli.
Shkreli says that this building may be a fortress of the 16th-17th century, the period of the Ottoman offensives in Corfu.
A relict of this castle was a bronze ball which up until 1986 was half covered by the sand of the beach. /balkaneu.com/