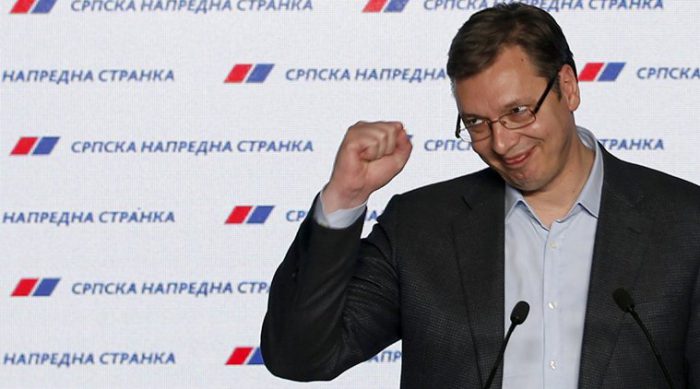 Serbian president Aleksandar Vucic has announced that the decision on possibly calling early general elections, alongside with local elections in Belgrade, would be made next week. Although Vucic said that he "personally" does not believe that early parliamentary elections should take place, the majority in his Serbian Progressive Party (SNS) think that calling both elections in February 2018 would result in "four years of total tranquility". SNS, in Vucic's words, opts for early voting in order to organize simultaneous parliamentary, presidential and Belgrade elections in 2022. In the meantime "we will have time to achieve everything which is needed to join the EU", Vucic said.
Djordje Vukadinovic, political analyst and member of parliament, is skeptical as regards to Vucic's alleged dilemma between the arguments of his party and his own standpoint. Vucic himself has a dilemma on whether general elections should be called or not, Vukadinovic told Danas daily, adding that "everybody knows that decisions are made by Vucic, and not by SNS".
Vucic's arguments against early voting are, actually, not his own arguments; they stem from "objective public and opposition", Vukadinovic said. "And providing 'four years of total tranquility' by calling elections is nothing new. The same arguments were used by the president when early voting took place in 2014 and 2016", he added. Vukadinovic stressed that Vucic was not able "to stand four years of peace and stability" two times; instead, he was "pushing" the country towards early voting, Vukadinovic concluded.
Bosko Obradovic, another opposition MP, said that Vucic's narrative on "securing peace in the country" was a "fairytale". He also suggests that the president's arguments were deja vu. Obradovic, who called Vucic "dictator", said that peace, from the president's perspective, is a parliament without opposition. "But he failed to achieve that objective in 2012, and especially in 2016", Obradovic underlined…/IBNA
Photo: AP