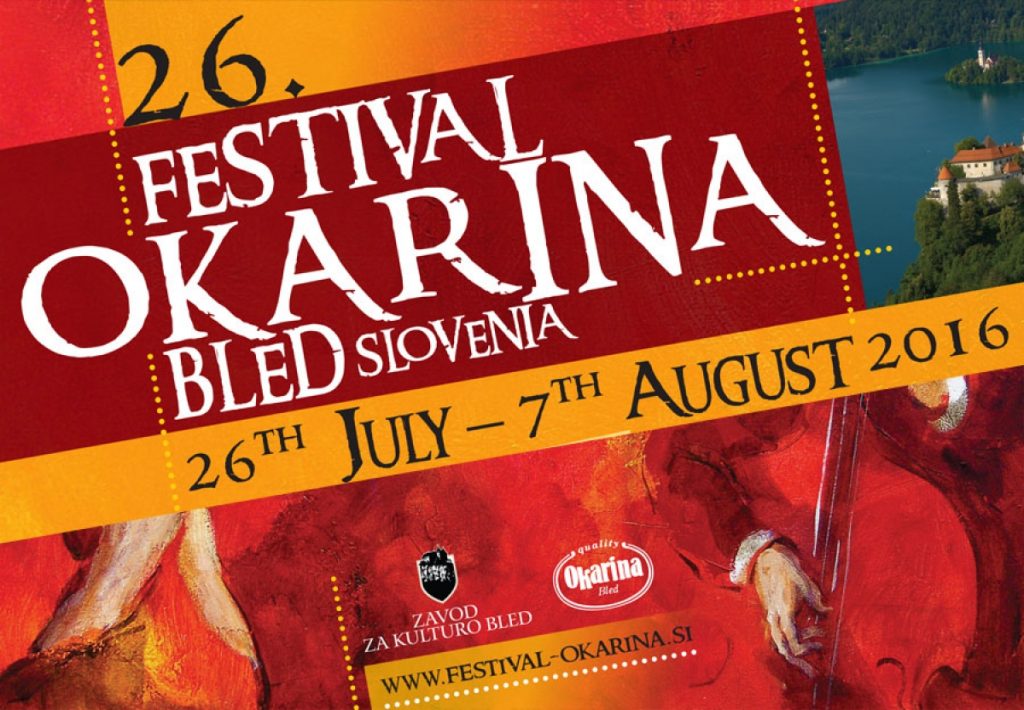 Bled, July 26, 2016/Independent Balkan News Agency
The Okarina International Music Festival will take over Bled for the 26th summer in a row. Musicians from all over the world will perform at Bled Castle and the lakeshore promenade, sending out a message about the importance of multiculturalism.
The festival will open tonight with the Egyptian Project group and end on 7 August.
The Okarina world music festival has featured more than 240 ensembles and solo musicians over the past 25 years. This year's programme, focusing on fresh world music and jazz trends, is no exception.
The Bled Castle stage will host the Slovenian poet and singer Svetlana Makarovič, the Khoury project string trio, the French protest artists Sirventes, and the Spanish Javier Paxarion Trio.
At the promenade, visitors will be able to listen to the Hungarian Romengo & Monike Lakatos Gypsy band, the German Offingen School brass band, the Swedish Way Up North band, the South-Korean Noreum Machi group, the US Malted Milk & Toni Green rnb and soul group, the Algerian Djmawi group, the French Guillaume Perret & The Electric Epic jazz fusion band, and the Turkish Baba Zula group. Admission to the lakeshore promenade is free.
The 26th Okarina festival is organised under the patronage of the Bled Culture Institute.
Source: Slovenia Times