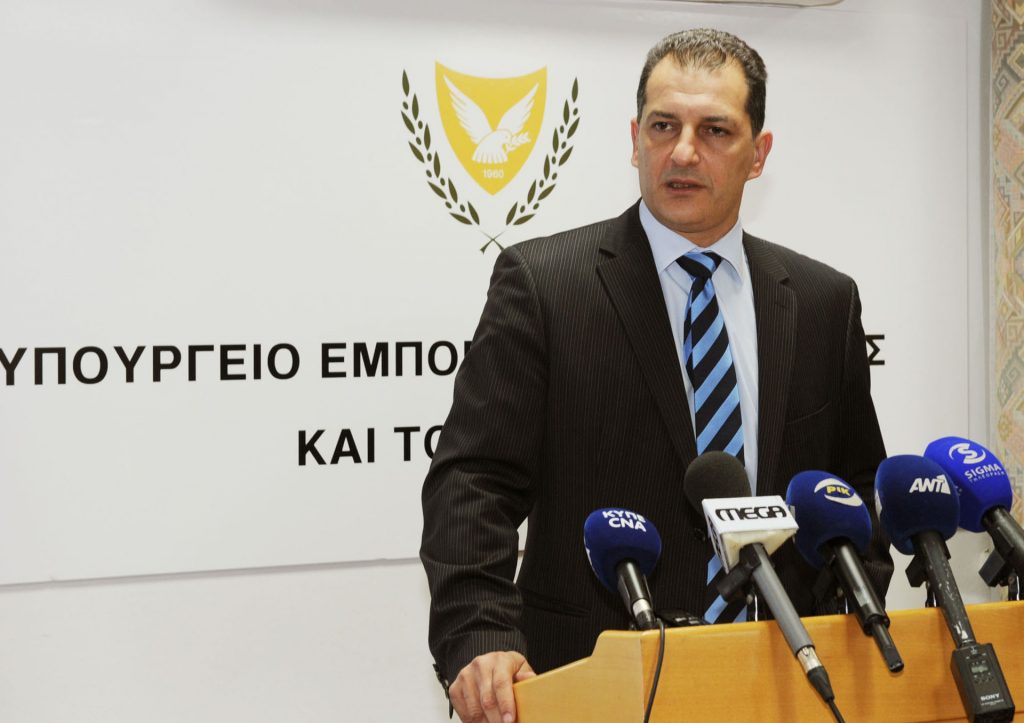 Nicosia, July 27, 2016/Independent Balkan News Agency
By Gregoris Savva – CNA
Oil&Gas majors have submitted applications for the third hydrocarbon licensing round in Cyprus`s Exclusive Economic Zone.
Minister of Energy Yiorgos Lakkotrypis (photo) announced on Wednesday the companies and consortia that have submitted applications for the third licensing round for offshore hydrocarbon exploration in blocks 6, 8 and 10 of Cyprus` EEZ.
Specifically, consortium Εni Cyprus Limited/Total E& P Cyprus B.V submitted an application for block 6.
Consortium Capricorn Oil (Cairn Energy)/ Delek Drilling/Avner Oil Exploration as well as Εni Cyprus Limited submitted applications for block 8.
For block 10 applications were submitted by consortium Εni Cyprus Limited/Total E&P Cyprus B.V, consortium ExxonMobil Exploration and Production Cyprus (offshore) Limited/Qatar Petroleum International Upstream O.P.C as well as Statoil Upsilon Netherlands B.V.
"Judging from the names of the companies or the consortia we have just mentioned, the government is particularly pleased from the result and we have achieved our qualitative targets set, that is to attract companies that have the necessary technoeconomic calibre to help us especially in these challenging financial times the our sector is going through," Energy Minister Yiorgos Lakkotrypis said in statements following the meeting of the Council of Ministers.
Replying to questions, Lakkotrypis said specific criteria have been set in the context, noting that the companies that will carry out exploratory drillings in the first licensing period will be awarded more points.
He also said 65% of the validity will be given to the financial proposal and 35% to the techno- economic calibre of each proposal.
On the development of the Aphrodite gas field which holds a gross mean of 4.5 trillion cubic feet and the consultations with Egypt, Lakkotrypis said consultations are intensive both in terms of the development plan and in terms of gas sales "as this two are interconnected."
He said the government has set a timeframe without elaborating.
Replying to a question, Lakkotrypis said the prospect of a gas liquefaction terminal remains on the table, noting that this option will be strengthened only if the necessary reserves are discovered.
On the issue of the joint-development agreement with Israel concerning the Cypriot block 12 and the adjacent Israeli Yishai Lakkotrypis said both he and his Israeli countepart will seek to finalise an agreement by September.
But he made clear the development of Aphrodite is not connected with the billateral agreement on the joint development with Israel, recalling that
Cyprus has signed similary agreement with Egypt in 2013.
Source: Cyprus News Agency