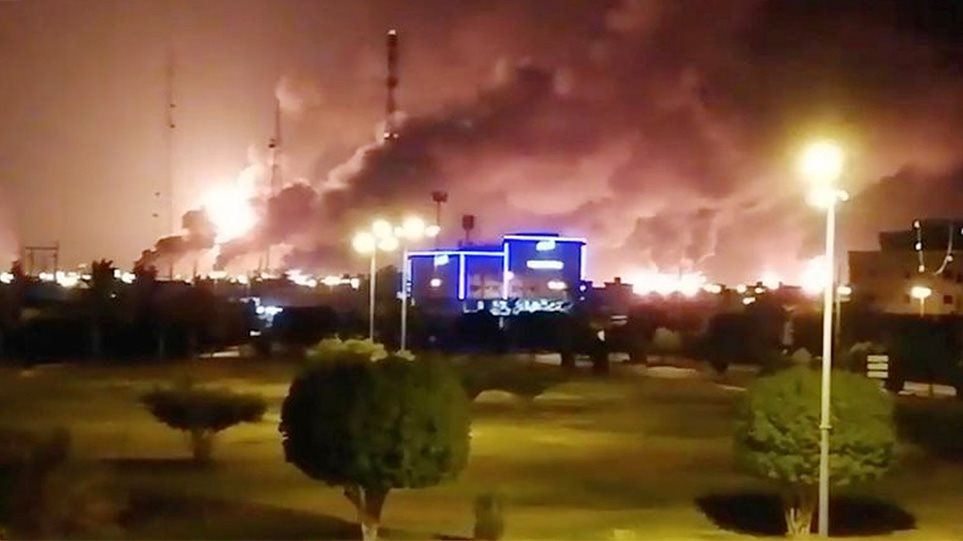 Oil prices skyrocketed in the wake of the attacks on two major Saudi oil plants, which forced Riyadh to halt more than half of its daily output.
The oil company Saudi Aramco announced that the attack had disrupted the pumping of 5.7 million barrels of crude oil, nearly 50% of total production or more than 5% of world supply.
Shortly after the start of trading in Asia, the Brent variety, which is used as a benchmark in many types of pricing, rose by about 20% to USD 72 a barrel.
Similar is the picture for the main North American variety West Texas, with an increase of 9.44%.
Exports of oil from Saudi Arabia will continue normally this week, as Saudi Arabia is likely to use part of its stocks to limit the impact on prices.
Full restoration of production, however, is not foreseen in the near future.
Riyadh has cut mining by about 5.7 million barrels per day, equivalent to 5% of world supply.
Washington has said it has allowed, if necessary, the use of a portion of the US strategic stockpile to ensure uninterrupted market supply.
There is enough oil in world stocks to replace production temporarily lost by Saudi Arabia due to attacks on its oil facilities, Russian Energy Minister Alexander Novak, Riyadh's ally, said in a deal to cut production.
At 09:40 GMT, futures for the Brent rose 10% to USD 66.31 a barrel, while US crude rose 9% to USD 59.82 a barrel./ibna