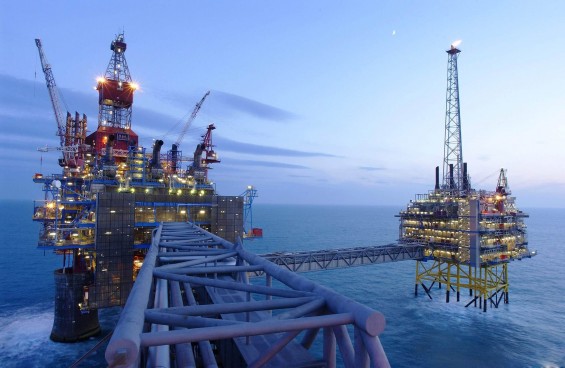 Sofia, August 17, 2015/ Independent Balkan News Agency
By Clive Leviev-Sawyer of The Sofia Globe 
Bulgarian Prime Minister Boiko Borissov has said that oil and gas exploration on the country's Black Sea shelf was slated to start in February 2016, blaming his predecessor in government for failing to make a better effort to reduce reliance on Russian energy resource imports.
Speaking during a visit to the Black Sea port of Varna at the weekend, Borissov hinted that the public protests that brought down his previous administration in February 2013 had been prompted by the decision to award an offshore exploration licence for the Khan Asparoukh block to a consortium led by French firm Total, which also included Austria's OMV and Spain's Repsol.
"If the GERB government had not been toppled, exploration on Khan Asparoukh would have been underway already. One of the first decisions of the [Plamen] Oresharski cabinet was to cancel the tenders for the Teres and Silistar blocks," Borissov said.
"My problems with the Russians started when I gave the concession to a big consortium of Austrian, French and Spanish firms. The Russians would not find it pleasant if their client was gone," he said.
Gazprom has previously been accused of funding protests against shale gas exploration in Central and Eastern Europe – charges that the Russian state-owned gas company denied – and it is also the target of an European Commission investigation for allegedly hindering competition in the gas markets of eight EU member states, Bulgaria among them.
Bulgaria imports more than 85 per cent of its energy resources from Russia and has made efforts to reduce its reliance by pursuing inter-connector pipelines with neighbouring countries, although such links have been beset by engineering and bureaucratic delays, as well as looking to boost domestic production by prospecting its Black Sea shelf.
Sofia hopes to find gas reserves comparable to those of Romania, where OMV and Exxon Mobil are exploring reserves estimated at between 40 billion and 80 billion cubic metres on the Black Sea shelf. A find of such magnitude, coupled with plans to buy gas from Azerbaijan from the Shah Deniz 2 gas field, slated to begin deliveries in 2018, could result in lower imports from Russia and much lower risk in case of renewed tensions between Russia and Ukraine – Bulgaria was among the countries affected the worst by supply disruptions following gas price disputes between Moscow and Kyiv in 2006 and 2009.
Since taking office in November last year, Borissov's second cabinet has also re-opened the tenders for the Teres 1-22 and Silistar 1-14 offshore blocks in the Black Sea, with bids due next month.