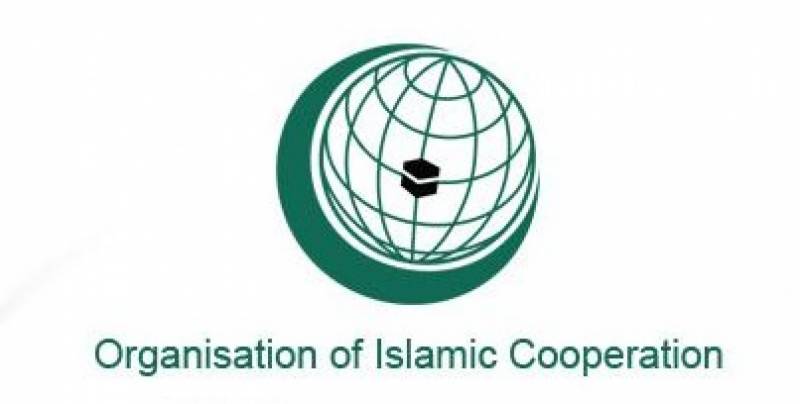 In response to recent events and freshly-ignited tension sparked by the American President's unilateral decision to recognise Jerusalem as Israel's capital, high-level officials from 48 countries, "18 of which are sending presidents and prime ministers", notes Anadolu, will attend the extraordinary summit of the Organization of the Islamic Cooperation (OIC) which will be held on Wednesday, in Istanbul.
Reports read that the presidents from Afghanistan, Azerbaijan, Bangladesh, Guinea, Indonesia, Iran, Jordan, Kuwait, Lebanon, Libya, Palestine,  Qatar, Somalia, Togo, and Yemen as well as the premiers from Djibouti, Malaysia and Pakistan will all be at the extraordinary meeting.
As Anadolu writes, "The Comoros will send the secretary of state in charge of cooperation with the Arab world, while Oman will send their deputy prime minister.
The parliament speakers of Kazakhstan and Uzbekistan will also attend the summit."
The OIC meeting was a suggestion that was publicly made by the Turkish President Recep Tayyip Erdogan who recently called on OIC member states to organise such an extraordinary gathering after Donald Trump had explicitly presented his decision.
Although Jerusalem remains the bone of contention between Israelis and Palestinians, with the latter hoping that, one day they will enjoy presently occupied (by Israel) East Jerusalem as the capital city of a possible future country of theirs, Trump said nothing that should surprise the shocked international community. An this is because he was very clear during his 2016 election campaign, when he kept saying that, if elected, he would want the U.S. embassy not in Tel Aviv but in Jerusalem.
Still, however, OIC has condemned Trump's decision and wants to send its own message to the U.S. and Israel while announcing on its official website that participants will talk about "the move in a unified and coordinated manner in the face of these developments affecting the occupied city of Al-Quds [Jerusalem] and its historical, legal and political status".
Mustafa Akinci and Nicolas Maduro will attend as observers only…/IBNA