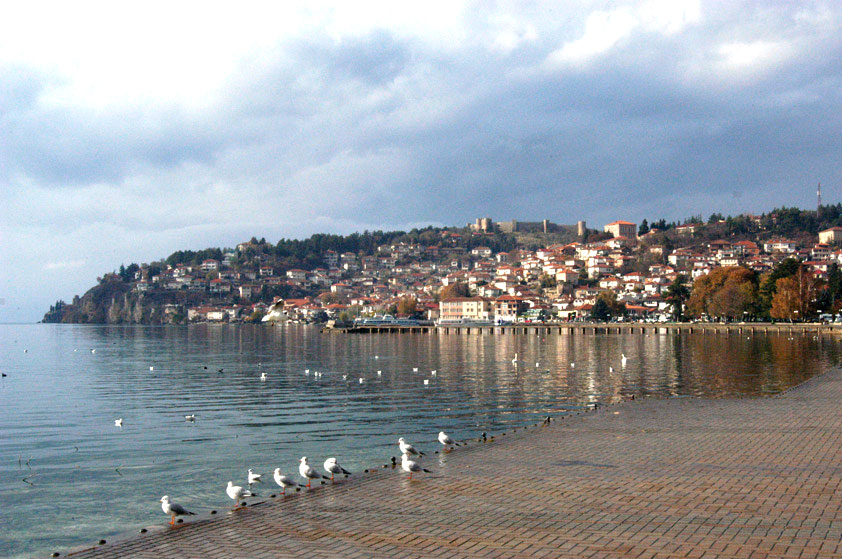 Ohrid, July 30, 2013
Tourist services in Ohrid are higher and uncompetitive compared to other tourist destinations in the Balkan region.
This has been the conclusion issued today by the first meeting of the economic council in Ohrid led by the Economic Chamber of FYROM and OHRID commune. The council decided to take measures and activities for improving the image of Ohrid as a tourist destination.
The head of the Economic Chamber of FYROM, Branko Azeski declared that Ohrid is yet to draft a concrete tourist offer to attract holiday makers from foreign countries.
"Ohrid offers cannot be competitive compared to neighboring countries such as Albania, Greece and Bulgaria, while infrastructure must be a key priority to fix this issue", declared Azeski.
The new mayor of Ohrid, Nikola Bakarceski declared that service prices in the town of Ohrid are high and that the town is lacking holiday packages for foreign and domestic tourists.
"The image of the town is very negative. We must take measures to improve this image by offering a cheap holiday package", said Bakraceski.
Ohrid continues to be a favorite destination for foreign tourists and this year, besides tourists from the region, there are also Dutch and Czech tourists who attend this tourist site with the beautiful OhridLake. /ibna/