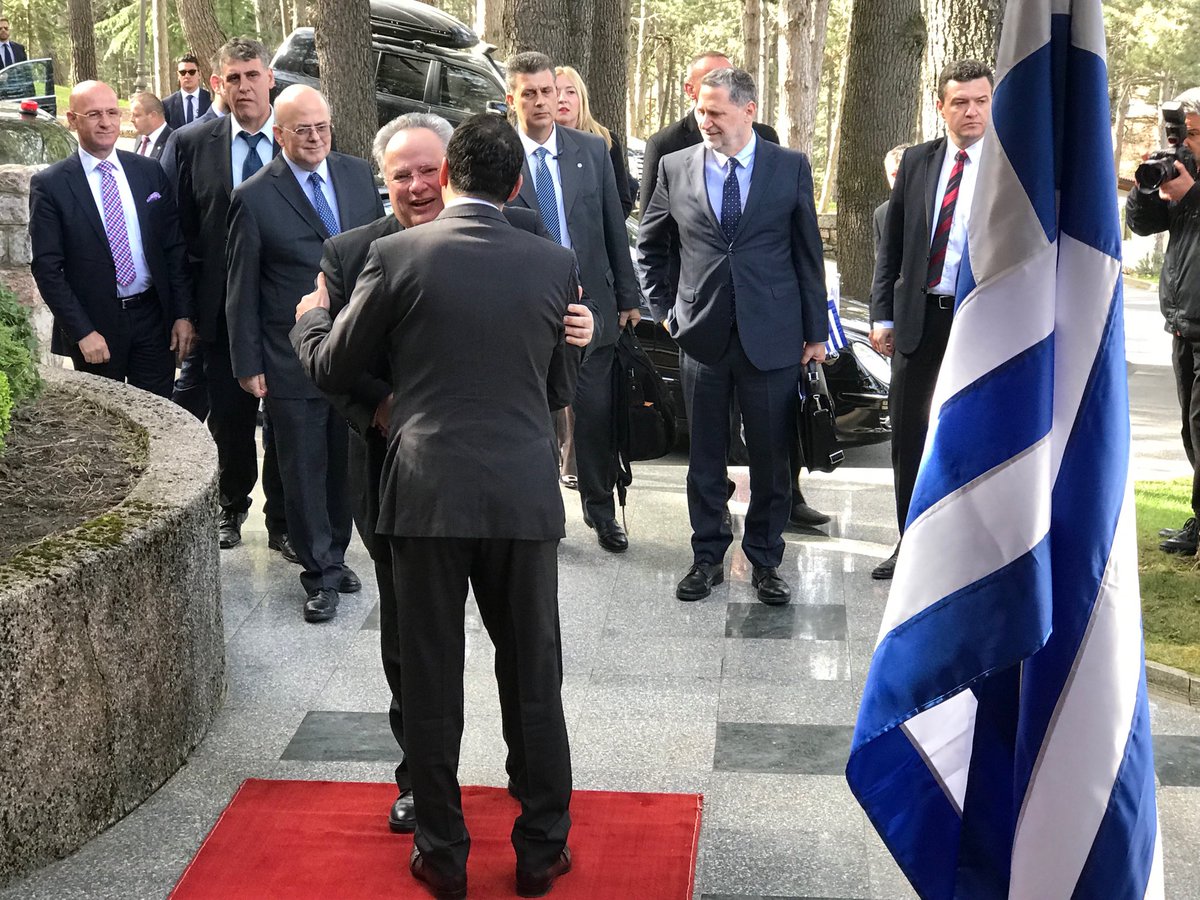 Early on Wednesday, April 11, Nikos Kotzias landed at Ohrid's St. Paul Airport, where the new round of contacts between the members of the Greek and fYROMacedonian delegations to resolve the name dispute, are to take place on Thursday, April 12.
Following the Vienna meeting, it took Nikos Kotzias and Nikola Dimitrov two weeks to inform their prime ministers and political parties about the negotiations that are headed by them. Being aware of the reactions and having taken them into account will allow them to feel more free to move on to the essence of the issue. The pace of their near-future meetings will be determined by the freedom of movement they have achieved.
The positive, climate of the meeting, so far, was also reflected in the working dinner held by the two delegations, headed by Nikos Kotzias and Nikola Dimitrov.
The government of Zoran Zaev, reinforced by the vote against VMRO-DPMNE's motion of censure and now active in the fYROMacedonian Parliament, and Hristijan Mickoski's party, that abstained for about three months from Parliament, now active again, is boosting things towards the resolution of the issue. 
What is at stake here is the commitment by Nikola Dimitrov regarding the demands that Nikos Kotzias has put on the table. According to IBNA, the Ohrid meeting will largely determine the new round of negotiations for a definitive solution, which does not seem to be far from being reached.
The policies have been established with respect to the Greek side in the Erga Omnes name and the changes of the fYROMacedonian Constitution.
Diplomatic sources told IBNA of the importance of getting informed about the matters that are being discussed, as soon as the framework of the agreement has been set; something that is expected to happen shortly…. / IBNA