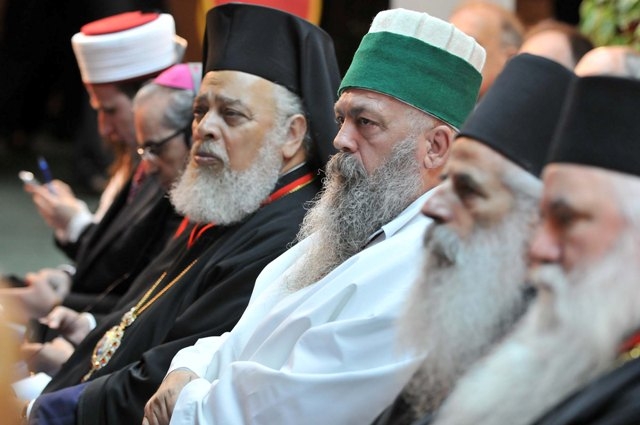 Ohrid, May 10, 2013 by Naser Pajaziti
Around 110 foreign guests and around 150 from FYRO Macedonia will participate today in the third world conference on inter-religious and inter-civilization dialogue taking place in Ohrid. But, this conference is being boycotted by the Islamic Community in FYROM, as one of the institutions that has the largest number of believers in the country.
During the afternoon, the conference will be opened by Prime Minister Nikola Gruevski, the Minister of Culture, Elisabeta Kançeska-MIlevska and the directress of the commission for relations with religious communities, Valentina Bozhinvska.
The topic of the conference is "Freedom and dignity-the basic values in the inter-human, inter-religious and inter-cultural relations".
In spite of the non participation of the Muslim Community of FYROM, the government, in the quality of the organizer of the event, has invited 14 religious representatives of Islamic communities from Belgrade and theologians from other countries. Religious communities from Albania and Kosovo have boycotted the conference in order to show solidarity with the Islamic community in FYROM.
The Islamic community has decided to boycott this conference, as according to it, there are one thousand reasons to say "no" to this conference.
"In FYRO Macedonia there can be anything, but inter-religious and inter-cultural dialogue between the communities. We have said before that patience has limits and that we could no longer wait for the resolution of problems accumulated throughout the years such as: the Mosque of Prilep, the Mosque of Llazhec, the crosses in "Sahat Kulla" in Manastir and Prilep, the restitution of the lands of this community which have been nationalized, the division of the land for the construction of the Islamic Center in Skopje, the exclusion of the Islamic elements in the Center of Skopje, part of the Skopje 2014 project, etc. Unfortunately, no government official had the decency to listen to our demands throughout the years", states the press release of the Muslim Community of FYRO Macedonia. The international conference has been traditionally organized by the government of FYROM since 2007. /ibna/