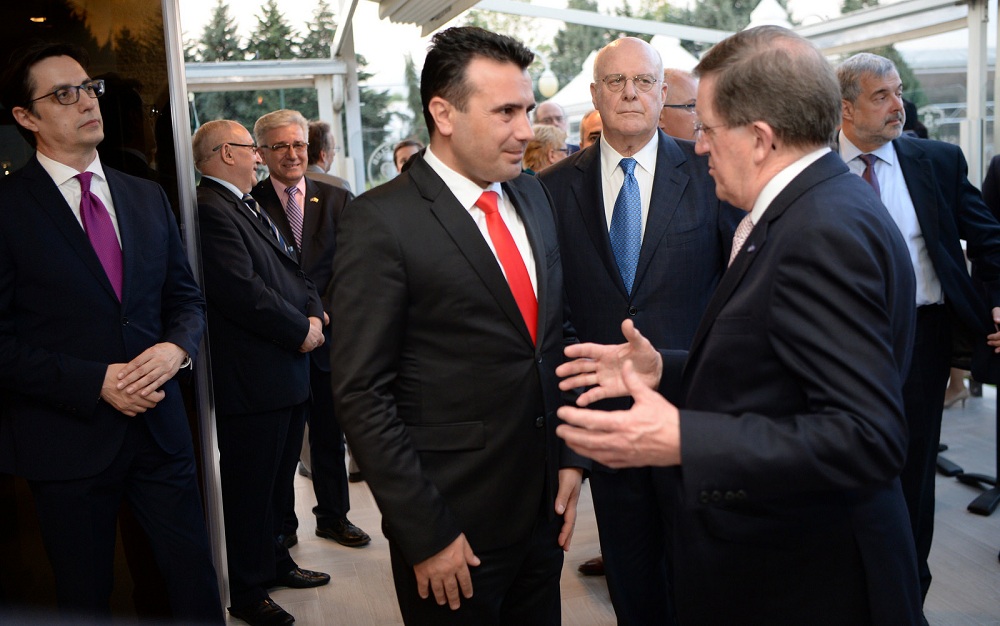 Prominent  political figures from the region and other countries of the world will help FYROM in its path toward NATO and the EU. They have now gathered around a group called "Ohrid Group", a part of which are staying for a visit in Skopje.
Former NATO's Secretary General, George Robertson is one of the heads of this group. "17 years have gone by since I delivered a press conference in Skopje, and now that I'm back here, it seems like a déjà vu. At that time, I had come in a moment of crisis, while now, the country is embarking on a journey for a better future", Robertson said.
Former French ambassador, Alain Le Roi says that the group will help the country to become part of NATO and the EU as soon as possible. "We're here to help and support Macedonia in order for the country to overcome all the challenges that it faces", Le Roi says.
Meanwhile, PM Zoran Zaev said that the Ohrid Group is an informal group which will help the country a lot.
"The group's activities will help for the consolidation of a democratic and stable state, with a European future", Zaev said.
The Ohrid Group also includes former Bulgarian president, Rosen Plevneliev, former NATO Secretary General, Javier Solana and other prominent figures of European and American diplomacy. /ibna/