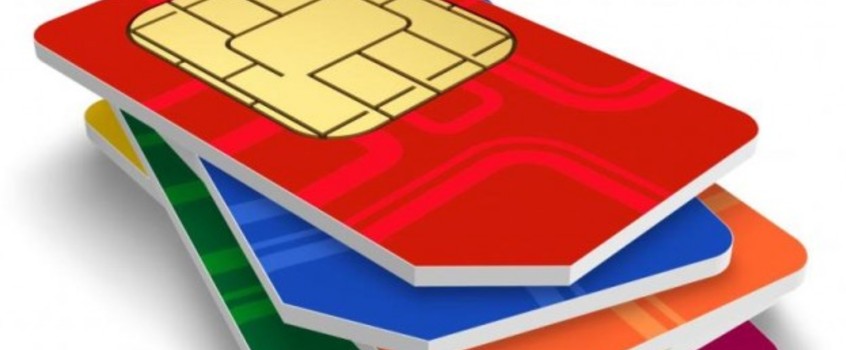 By Daniel Stroe – Bucharest
Romania's top court's decision to strike down a law which would have obliged pre-paid SIMs users to register has drawn criticism from the state security environment, prompting officials to warn Romania has become a destination for criminals and terrorists who can freely use these phone cards for the illicit activities.
The Romanian Ministry of Interior has warned against the lack of legal framework concerning such pre-paid phone cards. Officials have disclosed that members of crime groups, specialized in trans-border criminality and even crimes associated with terrorism, have lately purchased a large number of pre-paid SIMs in Romania.
Such cards are changed very often so that criminals get extra protection and there have been cases when, before crimes such as robbery and house burglaries, such cards have been used.
They also called on lawmakers to draw up a new draft law on compulsory registration of pre-paid SIMs which shall consider the objections of the Constitutional Court. The court struck down the bill in July following a complaint lodged by the Ombudsman, but this week it came forth with arguments in favor of the ruling after criticism from the security establishment. Among others, the court argued that only six European countries have introduced laws obliging pre-paid card users to register therefore Romania doesn't stand out in this regard.
Speaking to daily Adevarul, Georgian Pop, head of the parliamentary committee which oversee the Romanian domestic intelligence service SRI, warned that, following the court's decision, there is a higher risk for the national security. "We have more than 10 million cards in the country and some are millions in the EU, Middle East and Eastern Asia. Most of the users are honest men. But those who take advantage of anonymousness are the terrorists, those who commit corruption acts, trans-border organized crime. Currently, in the Middle East, in the so-called Islamic territory, there are millions of cards bought by bag from Romania and then taken there. So, terrorist groups in the Middle East and Northern Africa use cards bought in Romania for communicating" he pointed out.
He also said the Constitutional Court's verdict only considered the right to privacy, but not the right to security and life at the same time.
The bill sparked a heated debate in Romania, with the civil society warning against serious violations of intimacy right. In a public letter to the Ombudsman, several organizations warned the law will be ineffective since, they argued, in the absence of a pan-European regulation concerning these pre-paid SIMs, criminals could as well buy these cards from other European countries and then use them in Romania to commit crimes.