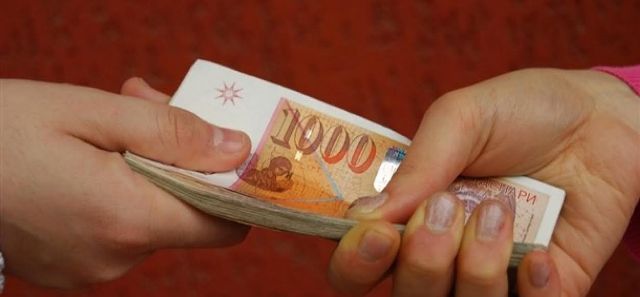 Skopje, 5 August 2015/Independent Balkan News Agency
By Naser Pajaziti
This period of economic and political crisis in FYROM, is being associated with debates as to how senior state officials are paid salaries up to four times higher than workers.
While the minimum wage in the country is 150 euros a month and an average salary is 350 euros a month, politicians or heads of state, including the president, prime minister, ministers, MPs and heads of state owned enterprises, receive over 1500 euros a month.
Last time when salaries for senior state officials increased by 5% was in 2012. So, the president's salary is 1500 Euros. According to the State Authority of Statistics, the salary of the prime minister and ministers is similar to the president's salary.
Meanwhile, MPs have a salary of over 1000 euros, but they secure this salary thanks to the high bonuses.
Meanwhile, citizens say that with these salaries, politicians and state senior officials do not feel the crisis.
Vesna S, a worker in Skopje, told IBNA that there is no crisis for politicians with these kinds of salaries, but the problem consists of the common people.
"I receive a salary of 200 Euros by working 10 hours a day. I've heard that politicians do not spend their salaries, but leave them in the bank. They have nothing to spend them on, because they have everything secured for them. There is no crisis for them", Vesna says.
There are many other citizens who express the same concern, comparing their salaries with the salaries of politicians. A part of them say that the state must cut the salaries of state officials in order to offer more wellbeing for people who live on benefits.
But, based on the calculations that have been made, FYROM is the country with the lowest salaries of state officials as opposed to neighboring countries. In Bulgaria, president Rosen Plevnleliev receives 2950 euros a month, while PM Bojko Borisov 2280 euros. In other neighboring countries, heads of state salaries are even higher. /ibna/