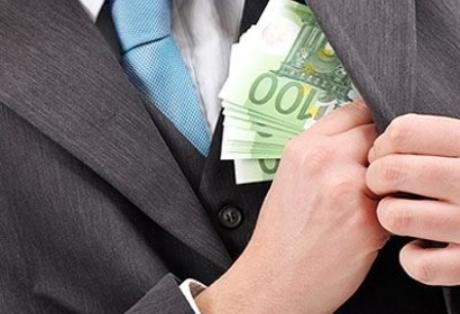 Review by Christos T. Panagopoulos
Cyprus is infested with corruption, according to Transparency International Cyprus Organisation's (TIC) annual survey which was published on Wednesday.
In specific, more than 96% of the interviewees think that politicians and public servants are the main responsible for the island's political climate worsening.
In the 3rd annual corruption perception survey conducted by TIC, 953 respondents participated from all major cities of Cyprus, representing all age groups, with people aged 18-30 years (39%), 31-40 years (21%), 41-50 years (19%), 51-60 years (13%) and 61 years + (8%). The vast majority of respondents (91%) believe that corruption is a major problem, while they also believe that corruption exists both nationally (85%) and locally (82%) and is going to increase due to the current economic crisis (79%).
As highlighted by the current survey, the main reason for the existence of corruption in Cyprus is that politicians are not doing enough to combat it (88%). In addition, the respondents also believe that the lack of real punishment (87%) and the lack of meritocracy (87%) are two major determinants with regards to the justification for the existence of corruption in Cyprus.
In order to combat corruption, the vast majority of the respondents believe that the legal and judicial framework should be strengthened with:
a) Speedier trials (89%),
b) Improvement of the legal framework for the detection, prevention and punishment of corruption (89%),
c) Implementation of heavy punishment for those receiving (88%) and giving (81%) bribery;
d) More transparency and supervision with regards to political party funding (88%),
Finally, the respondents believe that the responsibility for the prevention and combat of corruption lies to the government (89%), the political parties and parliament (87%) and the police force (84%).
Transparency International Cyprus (TIC) is a non-governmental, politically independent and non-profit organization with the aim to combat corruption. Some of the main priorities of TIC are to educate people and create awareness about the harmful effects of corruption and encourage them to join the fight against corruption.
Sources: TIC, Sigmalive