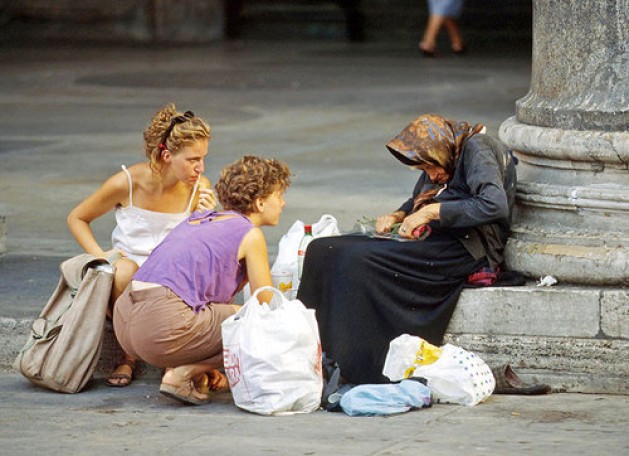 Tirana, September 12, 2013
Poverty in Albania has significantly increased and the state blames for this the consequences of the financial global crisis and especially the crisis from neighboring countries such as Greece, Italy, etc.
Albanian Institute of Statistics (INSTAT) published on Thursday a detailed report with figures about poverty in 2012 in Albania.
The report states that there's an increase from 12.4% in 2008 to 14.3% in 2012 of Albanian citizens who live on 4891 ALL or 35 Euros a month.
This means that 28.896 people join the 373,137 poor people who from 2008 have fallen to poverty.
Population in extreme poverty, determined as persons who encounter difficulties in meeting the basic nutritious needs, has grown from 1.2% in 2008 to 2.2% in 2012.
In 2012, extreme poverty has grown in urban areas to 2.2% and 2.3% in rural areas.
Extreme poverty had fallen from 4.7% in 2002 to 3.5% in 2005 and to 1.2 in 2008.
Experts who analyze the tendencies of poverty in Albania reach two main conclusions.
First of all, due to the global financial crisis and the slowdown of economic growth, there has been a general increase of poverty.
Secondly, poverty is not just e rural issue.
Experts say that there's been a displacement of poverty from rural areas to urban areas.
In fact, there has been a bigger growth of poverty in urban areas.
Experts say that this may be a result of the growing efforts toward rural development.
Meanwhile, movements of population have continued from rural areas to urban areas and the consequences of the crisis have mainly had an impact on urban areas. /ibna/