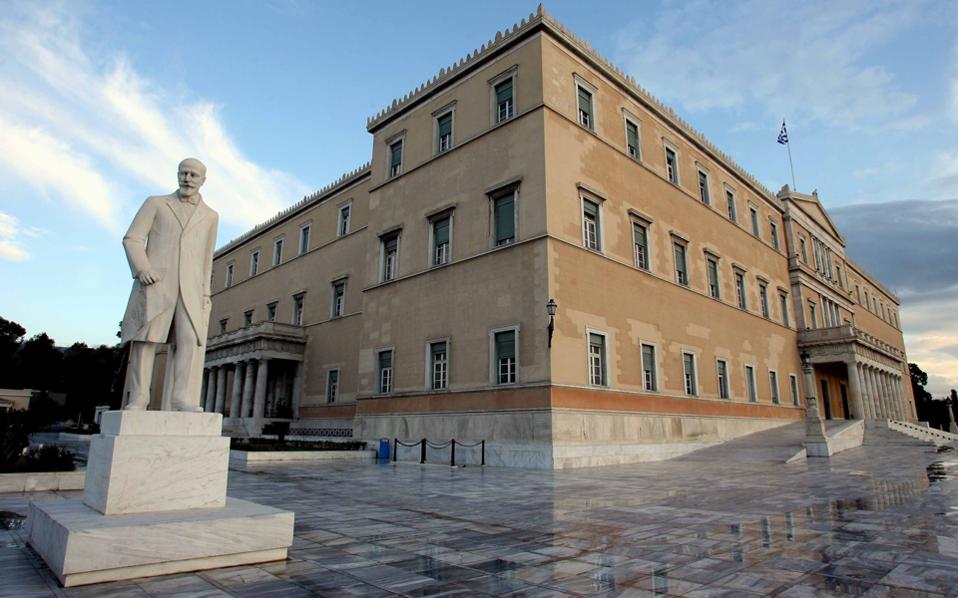 Prime Minister Alexis Tsipras is set to visit the President of the Hellenic Republic, Prokopis Pavlopoulos, on Monday afternoon to formally request that an early general election is called for Sunday 7 July.
In an announcement, the office of the President confirmed the meeting will go ahead. Greek premier Alexis Tsipras promised to call an early general election after losing last month's European Parliament election to main opposition New Democracy (ND) by a landslide.
Tsipras's meeting with Pavlopoulos will see the launch of an official pre-election period in Greece, during which the parliament will be dissolved, as political parties campaign for seats in the 300-member House.
The government came under fire last week for passing last-minute legislation through the House – even though the PM had already announced his intention to call an early general election – which opposition parties boycotted.
Once the pre-election period is underway, Alexis Tsipras will present his ruling left-wing SYRIZA party's program on Monday evening. He is expected to call on voters to block a return of pro-austerity parties that will jeopardize SYRIZA's work over the last four years to restore trust in the Greek economy.
On Sunday, the former coalition partner of SYRIZA, the right-wing Independent Greeks (ANEL) party, announced it will not participate in the upcoming snap election. Party leader Panos Kammenos said this decision was in line with the will of the Greek people, following the recent European elections, in which ANEL won less than 1 percent of the vote.
Analysts point out that the center-right New Democracy will hope to further capitalize on the collapse of ANEL in the general election, as the Kyriacos Mitsotakis-led conservatives seek to win an outright majority in parliament.
Mitsotakis visited the remote Aegean island of Kastellorizo over the weekend. "The unity of our nation comprises a shield for the security of the homeland," he said, stressing that every provocation and dispute" will be answered – a direct reference to continued Turkish provocations in the Aegean leading to an escalation of tension between the two countries.
Appearing as PM-in-waiting, Mitsotakis outlined the policies he hopes to adopt if his ND party comes to power to aid the growth of remote islands and make living conditions better for their inhabitants./ibna