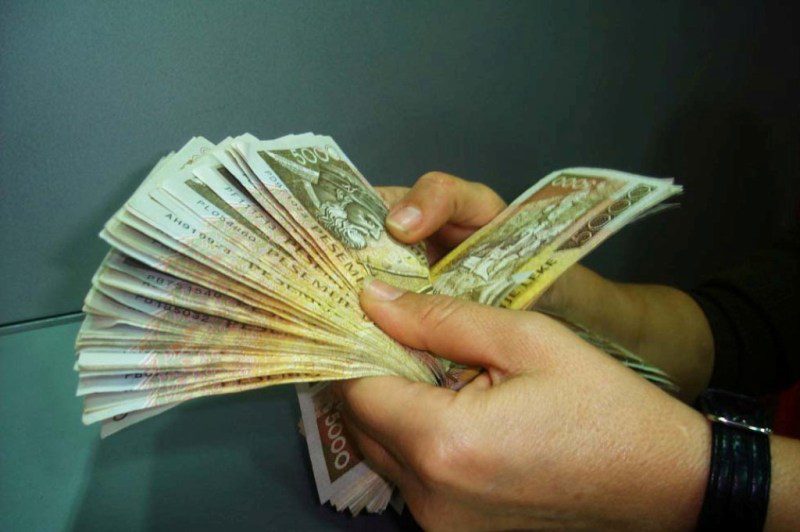 Tirana, July 30, 2014/Independent Balkan News Agency
Bank of Albania has completed the full inventory of the bank notes contained in its warehouses and says that the amount which is missing is 713 million ALL or nearly 7.1 million USD.
"The full inventory of all banknotes contained in the warehouses of the Bank of Albania has been completed. The missing monetary amount which resulted from this inventory is 713 (seven hundred and thirteen) million ALL, out of which, 143 million ALL were taken out of circulation to be destroyed", reads the official press statement released last evening by the Oversight Committee of the Bank of Albania, following a marathon meeting which presented the findings of the work groups established to thoroughly analyze the serious event of the theft which took place in the bank.
Besides the official amount, Bank of Albania has admitted for the first time that this theft scandal which had been going on for four years in a row, saw the involvement of several of its MPs.
"The appropriation of the money has taken place in the intermediate chain, which has the nature of an operational window where daily cash transactions are carried out. The failure to rigorously comply with the standard procedures on the part of some of the employees, enabled abuses of this nature".
The Oversight Committee of the Bank of Albania says that inventories and periodic inspections have been ongoing, but, in spite of this, the failure to comply with the rules on the part of several employees, has made the appropriation of money possible.
Bank of Albania is conducting an administrative inquiry in order to determine individual responsibilities, while the prosecution, on its part, is conducting the necessary inquiries to put the responsible people before justice.
The Committee wants to assure citizens that the cash reserves (treasury) stored at the high security premises of the Bank of Albania, have not been touched.
"The combining of a number of procedures and advanced technological means enable the prevention of every individual attempt or group attempt to access and manipulate monetary reserves", says the Oversight Committee.
The Committee demanded to its departments to take prompt measure in correcting cases of the violation of procedures determined by regulation acts in force.
The Bank of Albania says that its operational activity is normally proceeding, in compliance with the obligation of supplying the banking system with the necessary liquidity. /ibna/