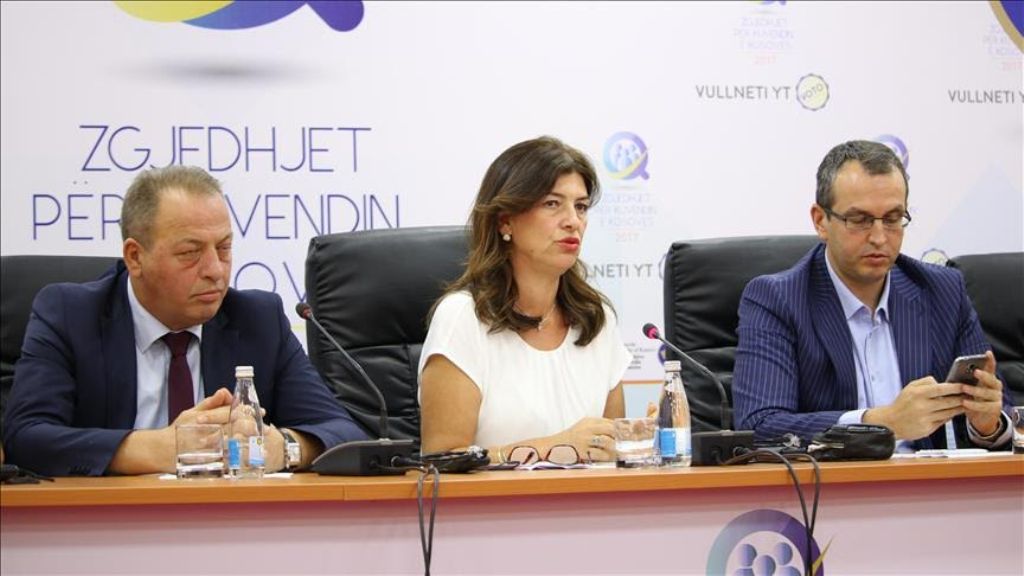 The Central Election Commission in Kosovo has announced the final result of the general elections held on 11 June.
The head of this commission, Valdete Daka said that the election process was a quiet one and democratic one.
Based on the final result, Daka confirmed that the coalition between the Democratic Party of Kosovo, Alliance for the Future of Kosovo and Incentive Party has won 39 seats, Self Determination has won 32 seats, while the coalition between Democratic League of Kosovo, New Kosovo Alliance and Alternative won 29 seats.
Meanwhile, the Serb List has won 9 seats, while the Independent Liberal Party has received one seat. Also, non Serb communities have also been guaranteed 10 seats.
Turnout in the election was 41.30% with 747 thousand out of 1.8 million voters, casting their ballot. /balkaneu.com/