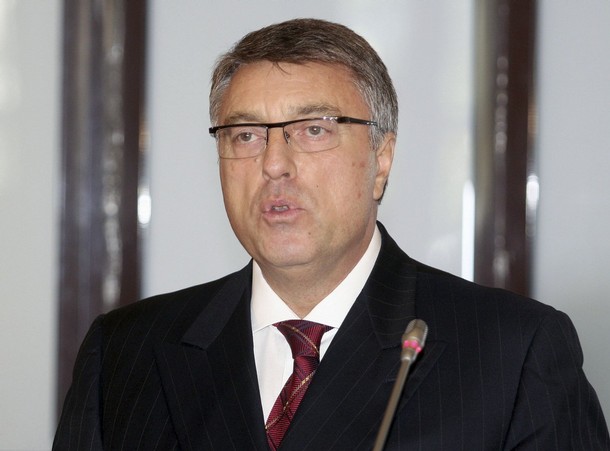 Tirana, 4 August 2015/Independent Balkan News Agency
Following the end of the investigation, Tirana's District Attorney declared today that it's sending to court the case against Ardian Fullani, former governor of the Bank of Albania, accused of abuse in the line of duty.
According to Tirana District's Attorney, based on the inquest, defendant Fullani has not taken adequate measures to comply with the guidelines approved by the Oversight Committee. The failure to comply with these guidelines, the prosecution says, has had a direct effect in the theft of 713 million ALL at the Bank of Albania, a theft which led to the conviction of other people too.
Tirana District Attorney also holds accountable former governor Ardian Fullani for the procedures in the acquisition of former "Dajti" hotel in the amount of 30 million euros.
Former governor Ardian Fullani has resulted to be the only person who has informed the members of the Oversight Committee of the Bank of Albania that this asset would be acquired.
According to the prosecution, the procedure that was followed and that involved direct procurement and the actions taken by the members of the procurement committee were mere formalities, for as long as all these procedures launched upon the decision of the Oversight Committee of the Bank of Albania, dating 16.06.2010, were performed around a month later from the moment when the Council of Ministers was to decide on the sale of former "Dajti" hotel to the Bank of Albania and by deciding the value for the sale of this property.
According to Tirana District Attorney, former governor Fullani is legally responsible, as he has not ordered and has not taken the necessary steps for a real evaluation of this property and the value with which the building of former "Dajti" hotel has been acquired has been calculated for a "hotel", at a time when the premises would not be used by the acquirer (Bank of Albania) as a profit making business, but as office space. /ibna/