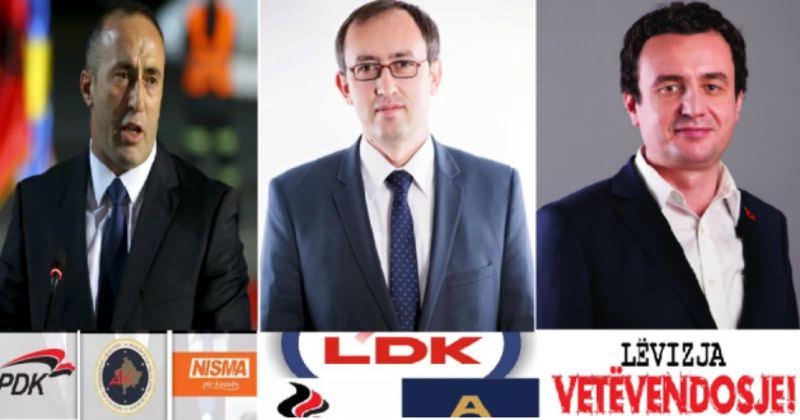 The election campaign for the 11 June campaign in Kosovo is being held in a quiet atmosphere and without incidents.
Political parties are promising that Kosovo will have a developed economy, with more jobs, better education and that it will be a NATO and EU member.
Ramush Haradinaj, who is a Prime Minister nominee of the coalition between PDK-AAK-Incentive has promised that he will fight corruption and strengthen the rule of law.
"Nothing will ever defeat Kosovo. Corruption will never defeat it. Kosovo is calling us to defeat corruption, crime and terrorism", Haradinaj said.
Based on a right wing platform, the coalition between Democratic League of Kosovo, New Kosovo Alliance  and Alternative have nominated for the post of Prime Minister, Avdullah Hoti, of LDK.
Hoti has pledged that dialogue with Serbia will continue, but under another format.
"We have a concrete plan for the integration of Kosovo in the NAT and the European Union. Through the talks with Serbia, under a new format and brokered by the European Union and guaranteed by the United States. We will impose clear deadlines as to when these talks will end", Hoti said.
Hoti says that he has the right formula, which in the end will enable the ratification of the demarcation agreement and the lifting of the visa regime for the citizens of Kosovo.
On the other hand, Self Determination Party, which is currently in opposition, promises a government with fewer ministers and fewer expenses.
Prime Minister nominee of this party, Albin Kurti says that his party offers another alternative compared to other coalitions which have been in power in the past few years.
"Law, order and justice instead of crime and corruption. Education based on professionalism and no party militancy", Kurti said. /balkaneu.com/