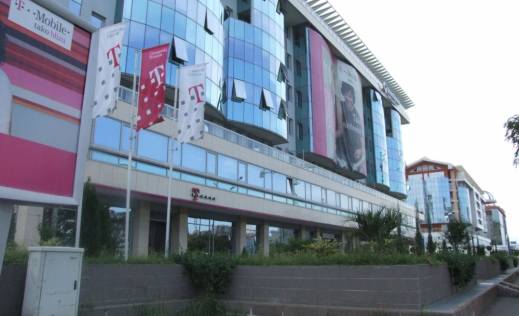 By Adnan Prekic – Podgorica
The U.S. Commission of Security found evidence of bribery in the privatization of Montenegrin Telekom, said in a statement from the U.S. Embassy in Podgorica. The US embassy today called on the authorities to conduct a thorough investigation and bring those who are guilty in this case to justice. Cases of corruption during the sale of the Montenegrin national telecommunications company were unveiled in the US when the Hungarian Telekom shares were listed on the American Stock Exchange.
The corruption scandal regarding the sale of the Montenegrin Telecom to a company from Hungary, which operates under the corporate T-Mobile, opened two years ago. The U.S. Securities and Exchange Commission of value, while controlling shares listed on the Stock Exchange has found irregularities in the transaction. The former directors of Hungarian Telekom in 2005 had been accused of bribing several Montenegrin officials with 7.35 million Euros. In this report, apart from the Montenegrin officials also accused was – "the sister of a senior official who is practicing law." Based on that description, all in Montenegro then recognized Anu Kolarević, sister of the current Prime Minister Milo Djukanovic.
The judicial process in the United States that opened in late 2011 ended very  fast, after the Hungarian Telekom namely its owner Deutsche Telekom, agreed to pay a settlement of 95 million dollars to close the case. Cases of corruption during the sale of state-owned telecommunications company then opened a large debate in Montenegro. Montenegrin prosecutor's office had opened proceedings in January 2012 and the United States provided them with complete documentation on the case. However, the indictment did not occur and the whole case still remained in a standstill.
The fact that the United States have evidence of corruption related to the purchase of Montenegrin Telecom, was announced over the country's embassy in Podgorica. The embassy was informed that security control identified corrupt practices in the sale of the Montenegrin and FYR Macedonian Telecom, but because of rationality in the process they will not deal with these cases related to Montenegro. The Commission for Securities and Stock Exchange have come up with evidence of bribery in Montenegro, as specified in the announcement of the Embassy. The U.S. Embassy urges the authorities to conduct a thorough investigation and bring to justice those who are guilty in this case, said the Embassy.
U.S. investigating authorities have received information that the three directors of Hungarian Telekom, in order to get two-thirds stake in the Montenegrin Telekom on the basis of four fake consulting contracts, bribed several Montenegrin officials as well as the "sister of a senior official who is practicing law."