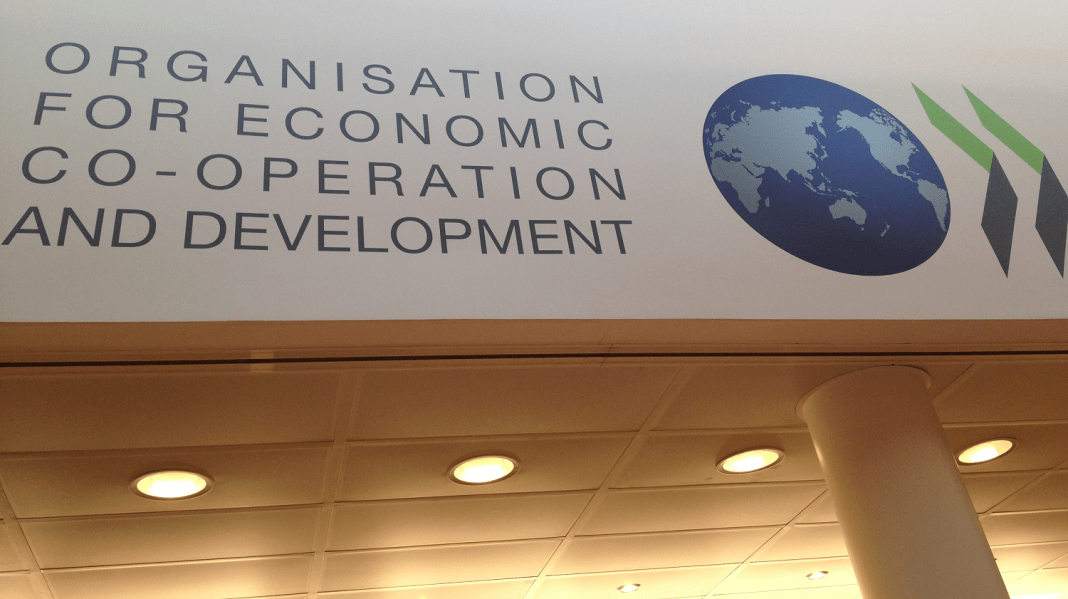 The Organization for Economic Cooperation and Development (OECD) foresees stronger growth for the Greek economy over the next two years, while there will be significant reduction of the unemployment and increase in exports and investment. In its recent report on the economic outlook of its member countries, it predicts that growth in Greece will reach 2.3% in 2019 -the report spans over six months. The main driver of growth will be exports, says the Organisation, which also predicts that Greece will exceed the target for a primary surplus of 3.5% of GDP in 2018 and 2019.
Fixed capital investment will increase to 9.4% in 2019, unemployment will drop to 19.4%, while private consumption will grow 1.1% in the same year. At the same time, the OECD estimates that the social policy underway reduces high levels of poverty and, finally, considers that an additional restructuring of public debt is required.
With regard to public finances, the OECD predicts that Greece will exceed the target for a primary surplus of 3.5% of GDP this year and 2019. "With current policies, it is projected to be well above the 3.5% GDP in 2018, to retreat slightly above the target in 2019 as part of fiscal relaxation."
Regarding employment, the OECD notes that it continues to grow, but private consumption remains sluggish, "partly because many new jobs are part-time or temporary and paid with the minimum wage" The report predicts that unemployment will fall to 20.4% this year and 19.4% in 2019 from 21.5% last year. For private consumption, it projected an increase of 1.1% in 2019 after a marginal increase in 2017 and 2018 (0.1% for both years).
For banks, the Organisation notes that "the stock of non-performing loans is declining rapidly but remains high". Organising online auctions is key to meeting the banks' targets to reduce these loans, it adds. Referring to the endurance exercises of the Greek systemic banks, the OECD stresses that the European Central Bank (ECB) found in May that bank funds would cover the capital losses they would have in a hypothetical negative scenario. As in other EU economies, it adds that "decisions to recapitalise will take into account a range of other information from supervisors and will be taken on a case-by-case basis"…. / IBNA