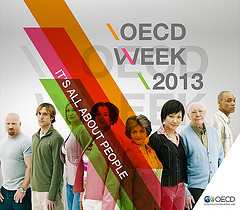 The OECD sees Slovenia's stability and reform programmes for 2013-2014 as a step in the right direction for solving the country's economic and financial problems, Foreign Minister Karl Erjavec told the STA on Tuesday after meeting OECD Deputy Secretary-General Yves Leterme on the eve of the OECD ministerial in Paris.
Leterme was glad that much of the programmes has already been realised, Erjavec noted, adding that an important message to the Organisation for Economic Cooperation and Development (OECD) was Friday's introduction of the fiscal rule in Slovenia's Constitution.
Leterme also welcomed the tightening of referendum rules in Slovenia, passed on Friday, as this was among the OECD's recommendations in its latest economic report, since referenda had been blocking key measures.