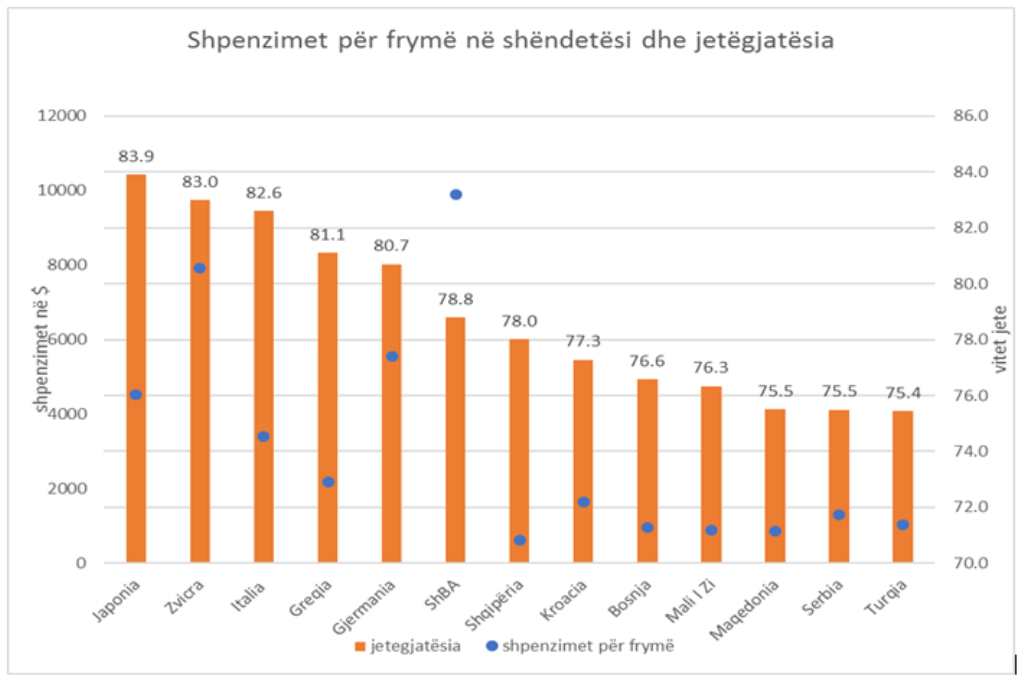 Albanians spend less than everyone else for healthcare services.
This is suggested by the latest report published by OECD (Organization for Economic Cooperation and Development), according to which, expenses per capita in healthcare in Albania are 614 USD, ranking the country last in the region.
Meanwhile, life expectancy in our country continues to be high, around 78 years and 9 months, ranking 27th in the OECD's list.
Meanwhile, compared to the countries of the region, Albania has also the lowest expenses as percentage of GDP, namely 2.9%.
Meanwhile, the US ranks first in terms of healthcare spending at 17.2% of GDP.
On the other hand, OECD confirms that Japan is the nation with the highest life expectancy in the world with 83 years and 10 months. Japan is followed by Switzerland and Spain with a life expectancy of 83 years, followed by Italy and Iceland with 82 years. /balkaneu.com/