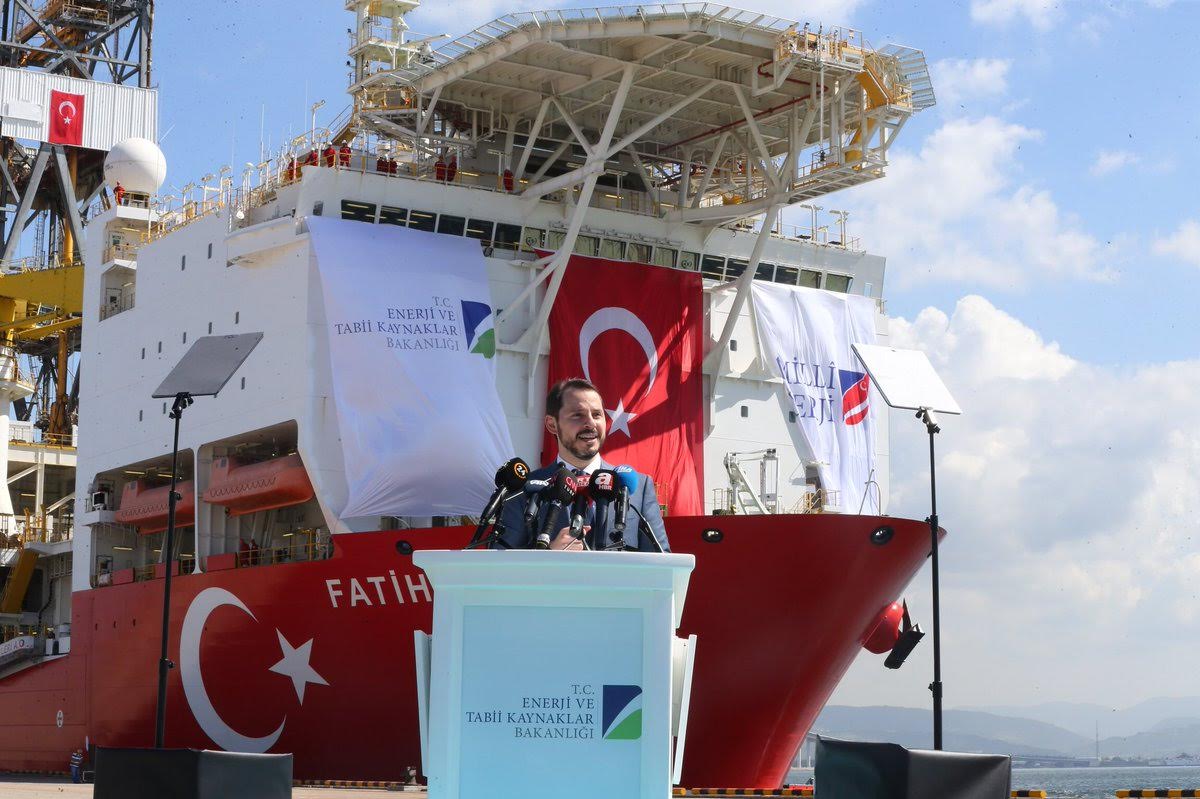 Turkey is close to acquiring a second drilling rig, according to Fatih Dönmez, the country's Energy and Natural Resources Minister.
And this is the moment when the "Conqueror" is expected to conduct the first exploration drilling to locate potentially important oil and gas fields in the Eastern Mediterranean region, and more specifically in the Alanya-1 field, in the sea area off of Antalya.
"Turkey has set as its primary objective its energy independence", the Turkish official said, as Hürriyet newspaper reports, noting that "no force can prevent us from acting so".

"We are not eyeing the natural resources of others, we are only interested in presenting to our people the wealth within our territory."
The time required to complete the drilling process is 150 days.
The goal is for the "Conqueror" to perform two drillings within a year. The Turkish vessel, according to the same news source, will be accompanied throughout its activity by security forces.
Turkey's Energy and Natural Resources minister, Fatih Dönmez (2nd from R)
"At present, there is no danger to our safety, but if they harass us, the Navy will do its best", noted the Turkish Energy and Natural Resources Minister, Fatih Dönmez.

At the same time, everything is ready for the first drilling of American ExxonMobil within the (maritime) jurisdiction of the Republic of Cyprus.
The ExxonMobil drill is expected to start directly for the "Delphini" target of block 10, to deliver the long- awaited and well-promising drilling.
All auxiliary support vessels are are on stand by, while the necessary support infrastructures have been completed at the Port of Limassol…. / IBNA
Main Photo: Former Energy and Natural Resources minister of Turkey, Berat Albayrak