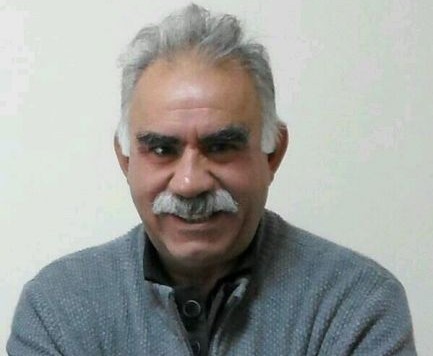 Ankara, February 6, 2015/ Independent Balkan News Agency
By Manolis Kostidis
Great relief has caused to the Kurdish movement in Turkey the decision of the leader of the PKK Abdullah Öcalan to support the draft of the pro-Kurdish party HDP to descend in next general elections in June, with the aim to overcome the electoral threshold of 10% for the first time in the history of the country.
Öcalan, who has been imprisoned since 1999 in the hands of the Turkish authorities, through HDP MPs who visited him, requested the appointment of 550 candidates in all of the 81 cities in Turkey and reportedly expressed his belief that "the HDP will not only overcome the limit of 10%, but will go even higher".
Öcalan's massage brought joy as there were fears of a possible reaction to the plans of the leader of HDP Selahatin Demirtaş.
In Turkey the entry threshold to Parliament is 10% for political parties and 25% in towns for independent MPs.
Until today the Kurds, due to their inability to overcome the 10% threshold chose to descend in the elections as independents in the provinces of southeastern Turkey where the majority of the people are Kurds, and when entered the House created their own parliamentary group.
The pro-Kurdish Party of IDP Selahatin Demirtaş, however, this time chose another way and announced that the Kurds candidates will not go to elections as independent, but they will try to overcome the 10% statewide threshold. If they reach this goal the representation of Kurds in Parliament will increase significantly.
The AKP government in 2002 had set a goal to eliminate or even reduce this election threshold, which Erdogan at the time had characterised as "undemocratic". But although the AKP has been in power in Turkey for 13 years, it did not change the electoral system as a change would reduce the number of MPs of the first party, which is expected to be the AKP in the general elections next June.