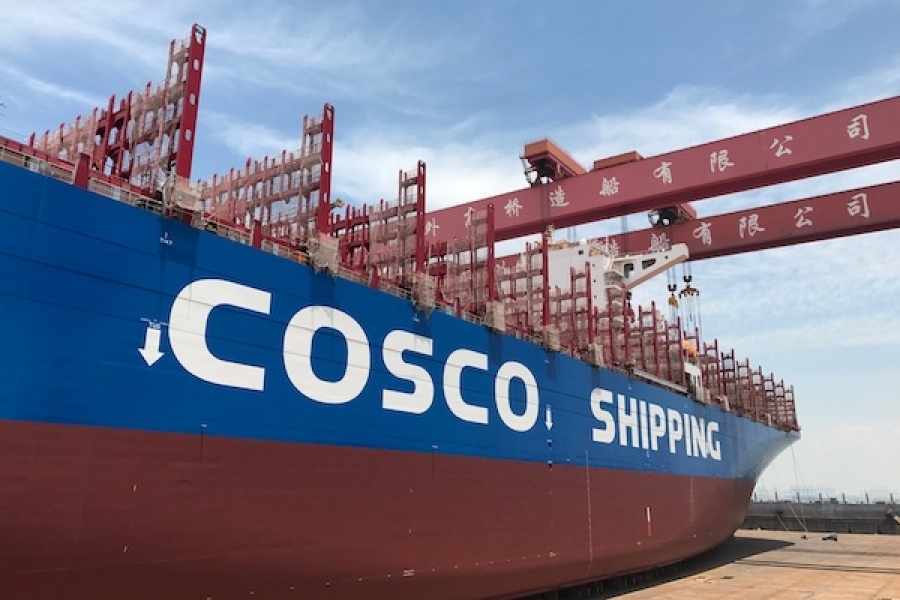 Greece's Central Archaeological Council appears to have placed obstacles to the completion of an investment plan for Piraeus, the country's largest port, by Chinese shipping giant COSCO.
The firm plans to invest 600 million euros in the port of Piraeus, boosting its credentials as one of the largest transport hubs in Europe. However, it must overcome various legal obstacles to implement its investment, including objections raised by the Archaeological Council over the construction of a hotel and shopping mall within the port area.
Archaeologists argue that the ancient city of Piraeus situated within the port area should be protected. The Piraeus Port Authority, which is controlled by COSCO, reportedly expected objections to its master plan. However, the Authority has not yet officially commented on latest developments.
Moreover, the Council of State is reportedly expected this week to hear appeals filed by construction firms against the terms of a tender to develop a new cruise port worth 169 million euros.
Recently, Shipping Minister Fotis Kouvelis said certain investments had not been cleared by competent ministries and authorities. Kouvelis had been commenting on plans presented by main opposition New Democracy to boost infrastructure.
Sources close to the COSCO management said the master plan for the Piraeus port – and the additional investments it provides for – is absolutely crucial in terms of ensuring that the port is competitive internationally and able to provide high quality intermodal and logistics services.
Critics note that the latest obstacles to investments in Greece signify the left-wing government's hostility to big business, citing the series of delays in the landmark project to redevelop the site of the former international airport in Elliniko./ΙΒΝΑ