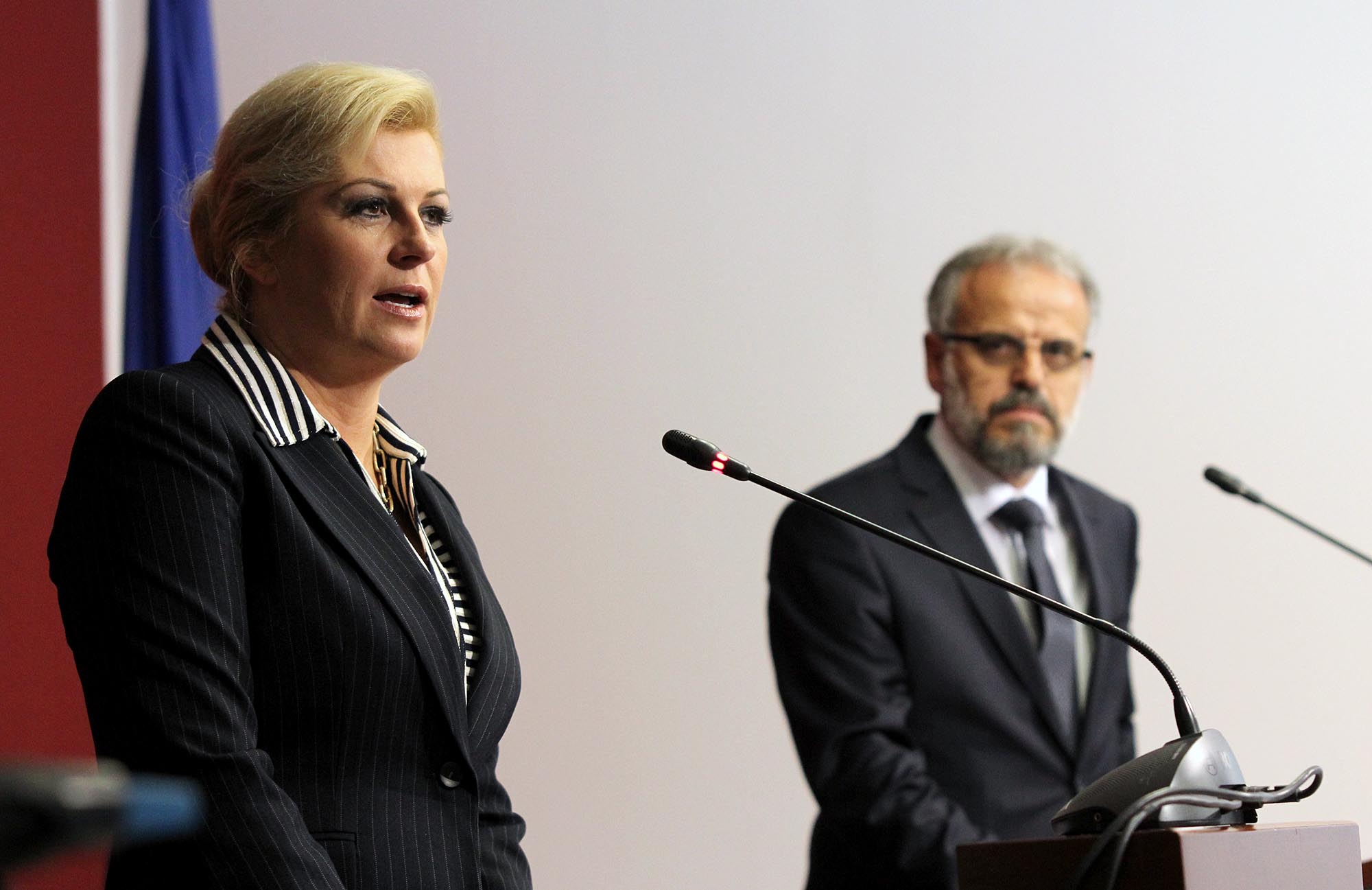 Skopje, September 19, 2013
"The only obstacle for the accession of FYROM in the NATO remains the unresolved name dispute", declared today in Skopje the assistant Secretary General of NATO, Grabar Kitaroviq, following a meeting with the Minister of Defense of FYROM, Talat Xhaferi.
She added that the invitation remains open until the name dispute is resolved.
"NATO has not been involved in that dispute. That is exclusively a political bilateral issue which must be resolved. NATO doesn't intervene in domestic politics of the member countries and we will not comment on domestic politics. In this case, we will praise the solution which you will come to with the neighboring country", declared Grabar Kitarovic.
"NATO has offered constant support to FYROM in its efforts to preserve all those values achieved so far and which were proved in the Summit of Bucharest. FYROM will work in order to achieve full accession in the NATO", said the Minister of Defense, Talat Xhaferi.
Kitarovic also met with the vice Minister of Foreign Affairs, Zoran Petrov, the head of the parliamentary delegation of FYROM in the NATO, Ermira Mehmeti Devaja and heads of parliamentary committees for foreign policy, defense and security, Antonio Miloshovski and Vlatko Gjorcev. /ibna/