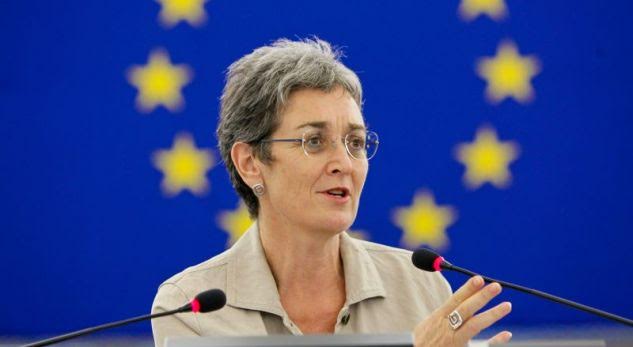 The European Parliament has drafted a resolution where it requests from authorities in Kosovo "to immediately set up the Serb Communes in line with the agreement signed between the two countries".
The draft resolution on Kosovo, approved by the European Parliament Foreign Committee, says that this must be done in accordance to the ruling of the Constitutional Court in Kosovo.
EP Rapporteur on Kosovo, Austrian MEP, Ulrike Lunacek, has drafted a report which acts as a basis for the resolution.
In this resolution, she addressed a fresh demand to the five EU countries who do not recognize Kosovo to do this, because by doing so, they would "contribute in the normalization of relations between Belgrade and Pristina".
"The heads of the Serb community in Kosovo are also required to be integrated in the institutions of Kosovo and work in a constructive way for the best interest of the citizens of Kosovo".
This document also expresses its "concern in relation to existing parallel structures and their dismantlement".
Among other things, MEPs expressed their satisfaction on the agreement reached between Kosovo and EU on the Association and underline their "concern about the fact that parliament of Kosovo has not yet ratified the demarcation agreement with Montenegro".