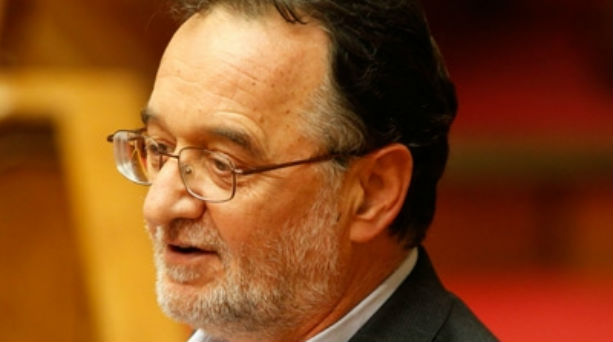 Athens, February 25, 2015/ Independent Balkan News Agency
By Spiros Sideris
Three hours lasted the Governing Council with government ministers expressing their objections to the list of reforms that the government sent to institutional partners.
Prime Minister and Finance Minister came under fire from ministers for the content of the list, since what is mentioned has nothing to do with the electoral commitments of SYRIZA.
Minister of Productive Reconstruction Panagiotis Lafazanis (photo) had several objections and expressed his reservations for the controversial mail. However, according to a government source, there was a fruitful discussion centered on the list sent by Yanis Varoufakis to the Europeans.
Prime Minister Alexis Tsipras and Finance Minister Yanis Varoufakis informed the members of the Government Council on the negotiation and drafting of the list.
Several ministers raised clarification questions to Tsipras and Varoufakis, while during the discussion there was a wide exchange of views on the government's priorities in the coming period and the legislative work that comes next.
The government first awaits the adoption of the agreement by the parliaments of the EU member-states, after which the relevant procedure will start in the Greek parliament, said a government source. "We are optimistic that there will be no problem", the minister said.
The memoranda are over, according to Interior Minister, Nikos Voutsis, who in his statements after the completion of the government council, said that there are no new measures to the list of reforms of the Greek government, which Yanis Varoufakis sent to the European Commission.
"We are optimistic that there will be no problem in the Eurogroup, nor on Friday when it will put on vote in the Parliaments", he said, stressing that the text that was sent by the government is not about measures and "has nothing to do with memorandums".
"There are in it, all the main pillars of Thessaloniki. It is the end of memorandums, and this is clear from the text", he said, while commenting on the reactions expressed by various members of SYRIZA he said that "it will go well", that "we are on the right track" and that "legislative work will be quick to follow".