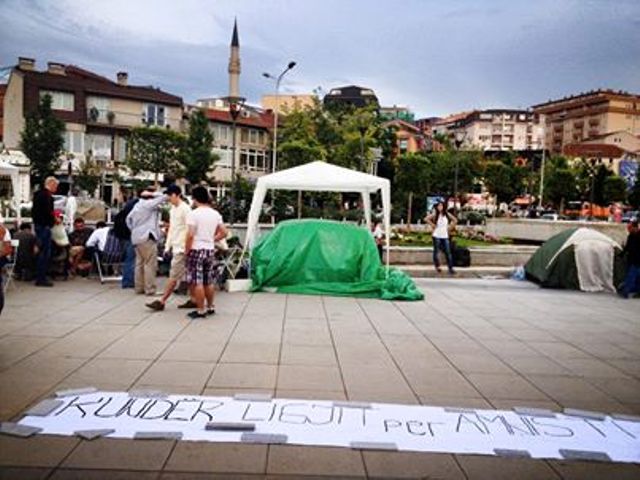 Pristina, July 8, 2013
Following the failure to vote it in parliament, the amnesty bill was discussed once again today in the parliamentary law committee.
The Self Determination MP, Albulena Haxhiu has once again objected this bill in spite of the changes made by the government. Haxhiu considered these changes as small and substantial.
"This bill once again foresees amnesty of the structures that have been involved in the killing of Enver Zymberi and Selver Haradinaj", said she.
Meanwhile, Arben Gashi, MP of the Democratic League of Kosovo has admitted that the bill is not the best, but declared that he would vote in favor.
"Sometimes we must vote some things which are in the best interest of the country", said Gashi during the meeting of the Law Committee.
Meanwhile, it's been two days that protests continue in front of the Parliament of Kosovo objecting this bill.
The protest had started with a personal incentive where Fisnik Ismaili, activist of Self Determination positioned himself in front of the Parliament of Kosovo to spend the night there in order to object the bill.
Ismaili was joined by several citizens who have been there for two days.
Meanwhile, tens of non government organizations have signed a petition which objects this bill.
"We're worried as to how the government and parliament have decided to grant an amnesty for actions which are they themselves are thought to have been involved", says the director of KIPRED institute, Ilir Deda.
Meanwhile, the US Department of State senior official, Philip Reeker has appealed today for this bill to be voted in parliament. /ibna/