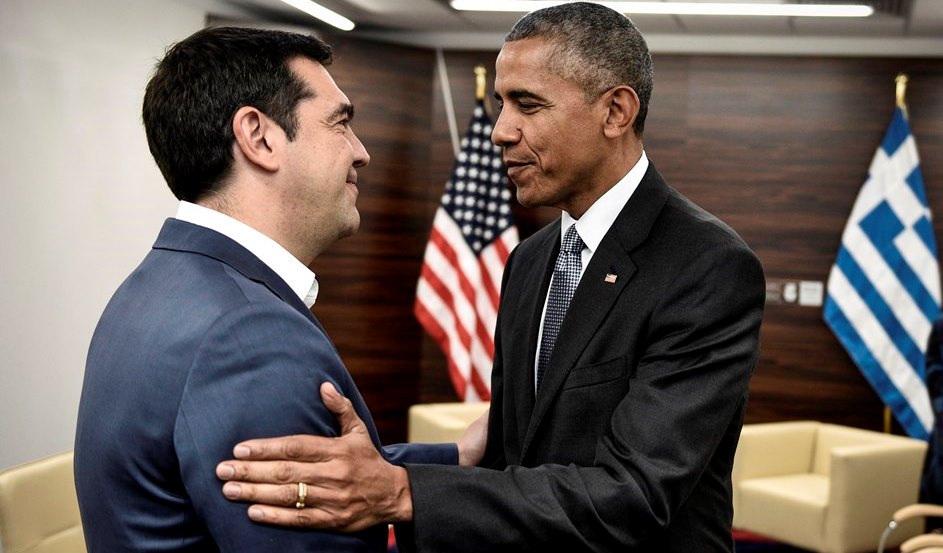 The story that Barack Obama will visit Greece on the 14th – 15th November, a week after the presidential elections, is in every Greek media. The visit will be on the sidelines of a farewell trip, according to most Greek media.
Of course most reports didn't just leave it at that. The reports went even further and combined his visit to Greece with the debt issue and the pressure he is expected to place on Berlin, which will be his next stop.
Neither side, neither the Greek nor the US side has neither confirmed nor denied the information, leaving every journalist's imagination running wild. But what does this information really mean and how true is it anyway?Will Obama visit Greece?
According to IBNA information, US Vice President Joe Biden in a meeting with Alexis Tsipras, on the margins of the 71st UN General Assembly, had promised the Greek Prime Minister that he will help Greece on many levels, both with the debt issue and the migrant issue. Alexis Tsipras retorted that he doesn't only want statements of support but real help. The American Vice President assured him that there will be substantial help and it is possible that a visit by the American President will be enough for a consultation on Greece's debt issue.
It is customary though that when a senior US government official visits Greece that they should also visit Turkey to keep the balance. So far, and always according to IBNA information there isn't even a whisper in the neighbouring country concerning such a visit, and the Turkish are pleading ignorance.
Of course, there is the view as conveyed to IBNA by a diplomatic source from the US, that relations with Turkey are not at their best possible level and a visit to Greece only, would send a message to Turkey, loud and clear.
The Greek government, however, is pending confirmation of Obama's visit to Athens, since it has its own semantic value to both lenders and the opposition.
However, IBNA can confirm that for the dates, which according to reports  Obama will visit Greece, Greek ministers have left their agenda blank./IBNA