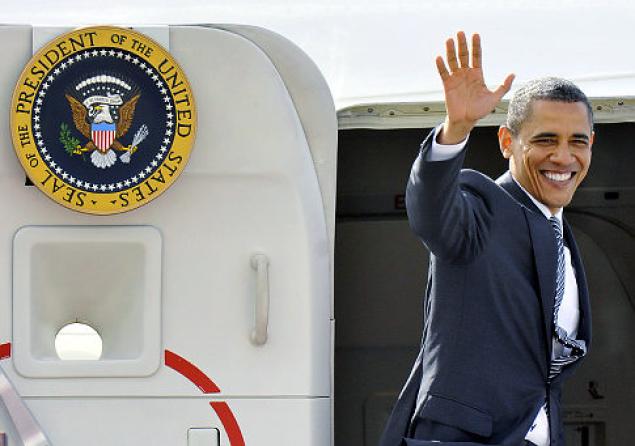 On Tuesday, November 15th, outgoing US President, Barack Obama, will land at International airport Eleftherios Venizelos, Athens. On one of his last trips as US President he will visit Greece.
Seventeen years have passed since an American President has visited Greece and that in itself places great importance on this historic visit. White House announcements concerning Barack Obama's agenda in Athens, are providing a positive note to Greek government expectations since amongst the issues to be discussed is Greek debt impairment and the refugee crisis. A possible invitation to investors on the part of the US President, will be the best outcome for the Greek government which will then be positively evaluated by economic circles waiting to invest in Greece.
Certainly things would be a lot different if Hillary Clinton, who comes from the same party as the incumbent President, was in Donald Trump's place. Nevertheless based on first impressions of the new President, it seems that policies put in place by the outgoing President will continue and the new President's positions relating to US policy will be very close to those of the Obama administration. It would be unfair to tie the new president to promises if they had not discussed and had not agreed on what will be said during Barack Obama's visit to Greece.
The US President's support seems to be a given regarding the Greek debt issue and reportedly there will be pressure as to the swift resolution of the debt impairment on the German side both with statements made from Greece as well as in discussions in Germany, which will be his next stop.
Regarding the refugee crisis the US President is not only expected to reward Greece for what it has endured but he is expected to show his support to the Greeks for what they have offered during a difficult financial period.
With Greece being a pillar of stability in a sensitive and highly volatile political region, Obama support to Greece is part of US policy in an effort to strengthen security in the region.
Finally the US President is expected to make a "legacy speech" from the Stavros Niarchos Foundation Cultural Centre (SNFCC), the "cradle of democracy". Barack Obama will send his own message worldwide. Just the fact that for 36 hours all eyes will be on Greece is in itself an important and historic moment which will provide a much needed impetus to Greek demands./IBNA